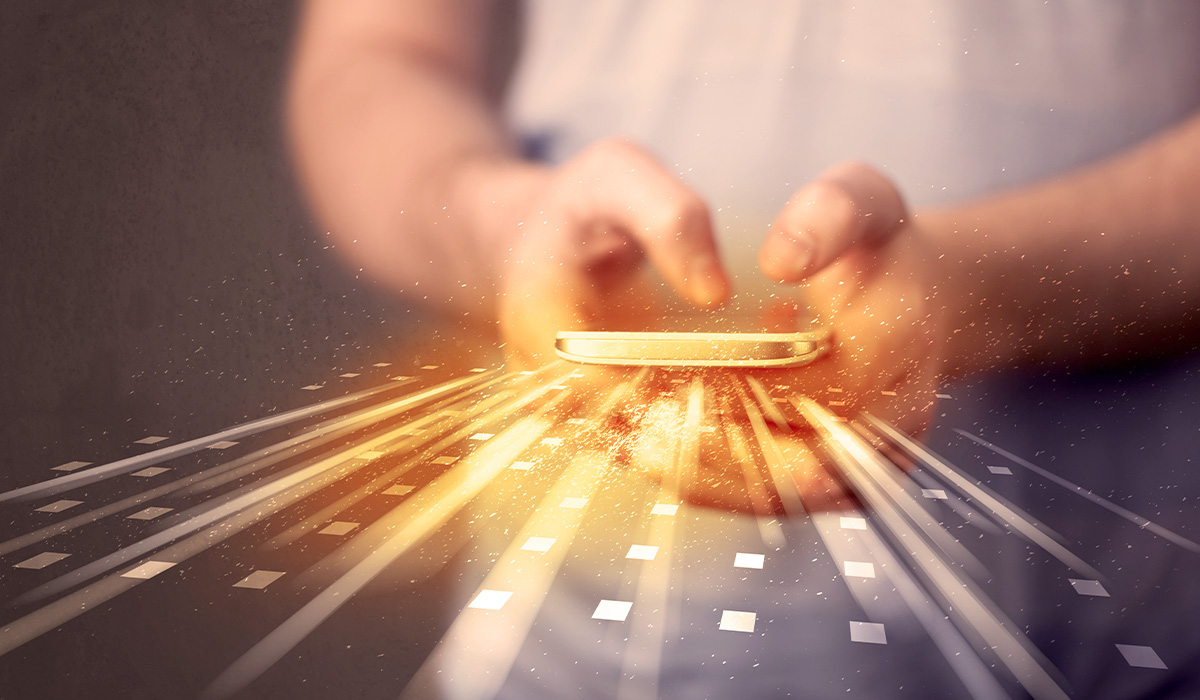 Advantages of Mobile ERP
As our devices continue to shrink, too many manufacturing and distribution businesses limit themselves to performing crucial business tasks on immobile desktops. By taking advantage of mobile capabilities from leading enterprise software vendors such as Epicor®, modern manufacturing and complex distribution companies increase productivity and flexibility. Users no longer need to wait to go to the office to view crucial documents or monitor processes. They can work from home, while they travel, in line at the coffee shop—as long as they have a free hand, users can access data straight from their phones and tablets. Plus, mobile notifications of changes on the shop floor and other situations keep users informed and improve efficiency.
Like many of the previous technological advances before it, those that refuse to take advantage of mobile ERP functions will be left in the dust, but what's the best way to offer users ERP on the go? Datix is here to answer that question and provide strategies for getting the most out of your Epicor® ERP system in the palm of your hand.
Head to the Cloud
You can't have mobility without the cloud. The cloud gives users access to business resources from any device, anywhere. Some manufacturing and distribution companies regard the cloud as a liability, but for most businesses, retaining an exclusively on-premises ERP instance proves a greater risk. As more businesses move to the cloud, those who refuse to make the transition will find themselves behind the times and the competition.
Why are businesses flocking to the cloud? Because of the cloud's abundant advantages: cost-effectiveness, increased security, immense storage capacity, real-time access to data and, of course, mobility. Epicor® ERP is built with mobility in mind, providing optimal functionality right on your device in several mobile features, including:
Mobile Field Service: This tool provides comprehensive field service functionality on the go. Users can receive and update work orders, track materials and inventory and update work order statuses in real time. Don't have an internet connection? No problem: throughout Epicor's

®

mobile tools, users can enter data without internet access and sync it to the cloud when they regain a connection.
Mobile Expense Management: With ERP on your mobile device, expenses are entered as they happen. Plus, device cameras can be utilized to attach pictures of receipts, accelerating the approval process.
Mobile Time Management: It's easy to forget to enter billable time from business trips. That's why Epicor

®

enables users to log in hours from their mobile devices. On top of that, Epicor

®

makes Time and Expense Management available from a single menu option, providing the same calendar for managing both time and expenses to improve efficiency.
Hosting Epicor® on the cloud is the ultimate solution for delivering valuable mobile experiences that drive productivity no matter where users work.
Modernize the Workplace
Nobody wants to stay glued to a desk all day. Implementing a mobile software solution provides users the freedom to work from different locations for a change of pace that boosts morale. This freedom is especially appealing to millennials, who value flexible hours and routines more than previous generations. But mobile devices benefit all workers, permitting employees to perform job functions when it's inconvenient to go to the office. Furthermore, with frequent business trips and contract work increasingly becoming norms, spending entire days at the office proves an impossibility for many workers. In short, mobile ERP creates a modern and more engaged workforce.
Mobile software solutions also improve collaboration by keeping workers on the same page even when they are miles apart. Epicor® Social Enterprise (ESE) serves as an ERP collaboration platform that enables users to communicate quickly and easily. In one comprehensive suite, users can share updates from an off-site client meeting or collaborate with customers and stakeholders to receive updates and solve problems immediately from any location. Making ERP available on mobile devices improves both collaboration and individual freedom to empower your workforce.
Contact Datix
Datix is the master of mobile software. We know the importance of mobile technology in boosting your manufacturing firm's efficiency, but we also know that beginning your mobile journey can be a challenge. With over 20 years of experience building enterprise software solutions, we have the expertise required to execute a mobile implementation for ERP, CRM, eCommerce and other enterprise solutions.
Additionally, unleash more power from your enterprise mobile solution by integrating software platforms into one streamlined system. Unity, our flagship integration platform, offers just that, connecting a variety of software to further your business' productivity and transparency.
It's more important than ever for workers to stay connected in and out of the office. Contact Datix today to learn how to carry ERP features in your pocket.