CRM Consulting Services That Close More Deals
Ever wonder why so many companies use customer relationship management (CRM) software like Salesforce and Microsoft Dynamics? 
Tons of businesses have implemented a CRM solution that has transformed them into a customer-centric organization simply by delivering better customer service.
Maybe you are looking to implement a new CRM system or fine-tune your current CRM software. Either way, an independent CRM consultant will make your path to closing more sales a lot easier and a lot quicker.
Professional Services: CRM
Datix offers a range of CRM consulting services, CRM integration and implementation, and CRM support. We encapsulate every aspect of implementation, training, integration services, and execution for each of our clients from start-to-finish.
By ensuring a CRM system works just as planned and training employees (or CRM super users) to properly use your CRM software before the go-live date, we provide the support your business needs to thrive throughout your software project and the lifetime of your product thereafter. Our experts are ready to step in at any time to fix a failing process or streamline sales cycles if any tweaks or custom solutions need to be made.
Our team uses a six-step process to ensure your project is fully executed from start-to-finish.
As a CRM implementation consultant, Datix gives better visibility into each stage of the implementation process to accurately control project success
Our CRM integration services encompass connection between ERP software, bi-directional data integration and managed integration
Management system consulting that creates optimization and eliminates project risk through sound advise and over 24 years of industry experience
Trusted CRM Services Company
Datix is one of the top CRM services companies and a certified partner of Microsoft Dynamics and Salesforce, with over 24 years of in-depth experience transforming manufacturers and distributors through software.
Like many businesses before you, our trusted CRM services are guaranteed to empower your organization by analyzing, planning, testing and carefully implementing a solution that aligns business objectives with your team's sales strategy.
Best CRM for Your Business
If you want to select the right CRM for your business, having the right information and the right perspective is king. When we help clients select the best CRM software for their enterprise, we start with the uniquely unbiased perspective of an independent CRM consultant that is partnered with several CRM vendors.
Which CRM Solution is Best for You?
As a certified partner of Microsoft Dynamics and Salesforce, we can provide an unbiased perspective on CRM functionality and recommendation. While both solutions are developed by excellent CRM firms, they have strengths and weaknesses that work better for each company's unique needs.
Our consultants help clients along this CRM evaluation process to determine which system has the best fits your unique business requirements based on the unbiased merits of the software.
It has been our experience in multiple manufacturing and distribution industries that the CRM selection process is aided with a solid evaluation framework. That way, our consultants can recommend the CRM solution that will best improve your business performance.
CRM software is no longer just a sales and marketing tool. Modern CRM products enable system-wide integration capabilities and provide your experts with all the information in these functional areas:
1. Management
Support revenue and cost-driven decision making through real-time, leading indicators from the sales and customer support pipelines.
Understand the current and lifetime profitability and value of each customer.
Increase productivity and reduce duplication errors through workflow automation.
2. Sales and Marketing
Win more business by responding sooner and more effectively to leads and customers. Unleash the power of mobile access to ERP data through CRM integration with your existing enterprise systems.
Gather market insights by leveraging tools such as Social Listening from Microsoft Dynamics 365 or the Salesforce Platform.
Use data confidently with reliable, valuable, and actionable pipeline reports.
3. Customer Service
Manage and monitor customer experience from start-to-finish for better customer retention.
Maintain a line of communication to your customers with all the information they require.
Build customer loyalty through targeted, timely, and better-coordinated sales and marketing activities.
Salesforce Works For Your Business
As the world's largest provider of customer relationship management (CRM) software, Salesforce makes it easy for companies to access cloud-based social and mobile CRM functions. The world's leader in enterprise cloud computing helps 100,000 customers and counting. Businesses often come to us wondering if Salesforce is right for their business, and how they can get the most out of the software. If your business has a sophisticated sales process, a sales team reliant on mobile devices and data there is a very good chance that Salesforce can greatly benefit your organization. However, understanding why and how to achieve the best results from the software is key. We specialize in helping clients do exactly that!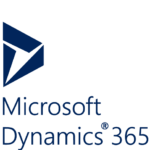 The Microsoft Dynamics 365 platform puts key business information at your fingertips. Its benefits for companies has been proven with 30,000 Microsoft Dynamics 365 customers in 80 countries and more than 2 million users. It's always available online, offline and now on a new and improved mobile app. Datix helps businesses model their implementation and training off of best practices that have proven ROI in a Dynamics 365 project. We can help any organization implement the software the way it was intended so that your business receives the true benefits that a CRM system can unlock.
Select your CRM Solution with Confidence
Utilize this step-by-step guide to assist in the CRM Software selection process.
This guide has helped many business folk like yourself see through the noise.
We improve our client's business outcomes by implementing their CRM system to support their sales process, streamline service protocols, and provide actionable dashboards and reports to executives. Throughout our CRM consulting practice, we've empowered numerous businesses with successful CRM software while mitigating software project risk.
Our clients benefit from the technical expertise and system knowledge of our consultants who plan and carry out each project. They take the time to learn your business process and leverage your CRM software to support your goals, such as higher user adoption rates and improved functionality. We're dedicated to helping our clients see notable impact to ROI with CRM implementations.
Contact Datix below to learn more about CRM software and Datix's other exciting software solutions.
Technology Solutions Delivered
Contact Datix For
CRM Consulting Services
CRM Consulting
|

CRM Integration Services

|

CRM Implementation Consultant

|

Microsoft Dynamics Consulting

|

Salesforce Cloud Consulting
We invest in our understanding of business processes and leveraging that knowledge towards software that can transform your organization. Feel free to ask us anything or schedule a demo.
Email us with any inquiries, we would be happy to answer your questions.