Software Services.
Enterprise Solutions.
Enterprise Solutions for Manufacturing and Distribution Industries.
Datix offers optimal enterprise implementation, integration, and intelligence solutions for your organization. We believe that processes are more important than software when it comes to any enterprise implementation or integration, so we focus on your individual business needs first.
Our foundation for every project is built on best practices; which means we work tirelessly to make sure everything we implement works and works specifically for your business. We believe in finding the right tool for the right job, implementing it to perfection, having it work in harmonious synergy with all other systems, and adding a layer of intelligence above everything for a 360-degree view of all that happens inside of your enterprise: deliver tangible value to your customers.
Syteline

Dynamics 365

Salesforce

Unity

Magento

Azure

EverSafe!

Jet Analytics

EBizCharge

Improved Planning and Innovation
Infor products support over 68,000 professional organizations worldwide and at its centerpiece stands Syteline on-prem ERP and Cloudsuite Industrial cloud ERP. 
We provide implementation, custom data integration, and support for Infor software. Our Infor-certified consultants have harnessed this powerful resource management tool to help its user achieve tangible value.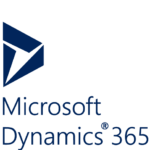 The Microsoft Dynamics 365 platform puts key business information at your fingertips. Its benefits for companies has been proven with 30,000 Microsoft Dynamics 365 customers in 80 countries and more than 2 million users. It's always available online, offline and now on a new and improved mobile app. Datix helps businesses model their implementation and training off of best practices that have proven ROI in a Dynamics 365 project. We can help any organization implement the software the way it was intended so that your business receives the true benefits that a CRM system can unlock.
Salesforce Works For Your Business
As the world's largest provider of customer relationship management (CRM) software, Salesforce makes it easy for companies to access cloud-based social and mobile CRM functions. The world's leader in enterprise cloud computing helps 100,000 customers and counting. Businesses often come to us wondering if Salesforce is right for their business, and how they can get the most out of the software. If your business has a sophisticated sales process, a sales team reliant on mobile devices and data there is a very good chance that Salesforce can greatly benefit your organization. However, understanding why and how to achieve the best results from the software is key. We specialize in helping clients do exactly that!
Premier ERP Integration Solution
Unity Integration by Datix is a pre-built integration application that allows organizations to seamlessly connect separate enterprise software to work as one system. 
Get a data integration capabilities that passes information between instantly without dual-entries.

Online eCommerce Platform
As an eCommerce platform, Magento is uniquely built to be highly customizable and thus amenable to the unique needs a manufacturer might have from online stores. For example, you may need to have customizable parts or groups of items that are usually sold together, like plumbing pipes and connectors. Magento's Enterprise Edition allows you to turn these needs into eCommerce experiences for your customers, including suggested items, options for customization, and discounts for loyal customers.
Cloud computing makes enterprise software easy and affordable for businesses of all sizes to acquire. However, not all cloud platforms are created equal. The leader in cloud technology is Microsoft Azure. Azure offers fast performance, 24/7 global support, and 99.95% SLA without sacrificing the flexibility of an on-premises solution. Unlike software as a service (SaaS) platform, Azure allows businesses to follow their own software upgrade schedule. Datix will help you deploy or migrate your solution to the cloud and also provide on-going support to ensure you're getting the most from your software.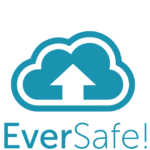 Backup and Disaster Recovery
A comprehensive backup and disaster recovery solution, EverSafe! protects your business data, whether you host it on-premises or decide to have managed cloud security. EverSafe! has the ability to store terabytes of data in two bi-coastal data centers, for maximum enterprise cloud security.

A Comprehensive Data Warehouse
This comprehensive Data Warehouse, Business Intelligence (BI) and reporting solution is completely integrated with your Infor ERP instance to help you maximize the value of your ERP data. Jet Analytics removes the complexity of reporting. Users can easily set up reports and dashboards through their Excel or Microsoft Power BI interfaces. Simple drag-and-drop features enable your business to report against large Infor databases without hassle. Jet Analytics empowers users to quickly create dynamic reports, so they always have access to critical insights.

Credit Card Processing Solutions
EbizCharge is an out-of-the-box payment integration that allows you to accept credit and debit card payments, send email payment reminders to customers, automate payment collections, and more—right. With more bells, whistles, and integrations than any other payment solution, you'll just have to take a look for yourself.
Discover the Best Solutions for Your Industry
Sophisticated But Simple Solutions
It's not always the capability of the solution that provides the most value but the best practice for your business, your employees, integrations, requirements, and how your business strategy aligns with your processes. Learn more about our commitment to getting our clients the best solution for them.
Datix specializes in understanding business processes and leveraging that knowledge towards software that can transform your organization.
Email us with any inquiries, we would be happy to answer your questions.