Your One-Stop Shop for Premier Software Consulting
We credit our 20 years of success in building customized enterprise software solutions to our passion for transforming business through software. Our team of certified ERP, CRM, and eCommerce experts communicate closely with our clients and work with the best software vendors to provide the solutions that will take your business to the next level. That's the Datix difference: with our commitment to innovation and end-to-end assistance, it's no wonder businesses seek our consultants for on-time, on-budget solutions.
Starting as a humble firm in St. Louis, MO, we've expanded to multiple locations across the U.S., allowing us to fully serve manufacturers and distributors wherever they do business. Organizations come to us for more than a quick fix—they work with our experts to mitigate risk, maximize the value of their software, and optimize their business performance.
With Datix in your corner, your journey is one of continuous improvement. Our goal is to build a system that optimizes your business performance. You can count on us to plan, implement, and maintain a solution that drives future business growth! You will work smarter with Datix, through our effective and efficient processes.
The bottom line: Unlike other software consulting firms, will help reduce your effort, resources, and costs by taking the time to gain a clear understanding of your business. Through this business-first approach, you will see increases in productivity, information timeliness and accuracy, customer satisfaction, and business performance. We will guide you to a faster ROI and we will celebrate your success together.
We don't wing it, and we don't give up. Our consultants come to each project prepared and ready to give it their all. No firm can match our expertise and commitment to our clients. Our business-first approach helps each client reduce costs, improve efficiency, and generate ROI. If we can't find the right solution, we'll create one. Our software experts do whatever it takes to equip businesses with the right solutions to boost their bottom line. Datix has locations nation-wide including offices in Alabama, Florida, Illinois, New Jersey, Michigan, Minnesota, Tennessee, and Texas. To see the location address, please visit here.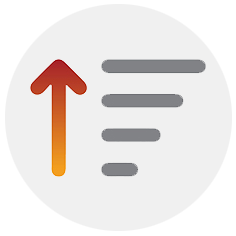 Business First
Approach
Our proven process has an objective: deliver an individualized solution to your business. The first step is gathering an in-depth understanding of your operation, connected industries, and requirements definition. Our client-centric focus has been the guiding light for all of our consultants to marry out-of-the-box thinking with IT logic and provide success for all of our clients. We maximize all your investments (MAI) - not just return on investments (ROI)
From Start
to Finish
As a team of the best ERP consultants, it's our business to drive results for your company. An enterprise software project is a process of continuous improvement. We execute, deliver, and offer support after you receive your working solution. With Datix, you can achieve key business outcomes such as improved customer service, reduced lead time, improved quality, reduced asset turns, higher productivity, and improved more timely decision making.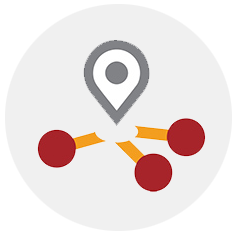 One Stop Shop
Consultant
We are vendor-certified and partnered with an autonomous perspective so that our clients receive the information, education, and solution that is best for them. Over 20 years of project experience have sharpened our knowledge of vendors and the best practices in enterprise software consulting for your industry. From ERP & CRM, to BI, IoT, and eCommerce, we're eager to share our knowledge with you.
We remain disciplined throughout the whole project and ensure our process is followed to the letter–protecting your assets, resources, and time.
We discover and plan reasonable goals that act as a step-by-step map to success, resulting in a robust use case catalog, a document that becomes the backbone of the project's resource allocation, data collection, engagement timing, QA, training, and more.
Is Based on Realistic Estimates
Our estimates encompass the analysis, planning, execution, testing, and support that will deliver the value of an enterprise system, and we plan for the unexpected, so there's a budget that addresses the inevitable unknowns.
We build project contingency into estimates, employee training, weekly status reports, etc., and we're constantly monitoring and mitigating risks.
We encourage regular, open communication to hold everyone in the partnership accountable and update stakeholders on the progress.
We promote openness, transparency, and communication to bring vital knowledge, experience, and critical thinking to the implementation.
Is trackable and measurable: 
We use the use case catalog as the framework for project success, continual monitoring, and transparency.
We use the use case catalog approach to ensure the project has the optimum level of detail, resources, and effort required in each part of the project.
Optimizes project resources: 
We strive to be stewards of your resources by tailoring our approach to deliver the optimum amount of face-to-face engagement between periods of budget-saving offsite work.
Allows project flexibility: 
We plan for every nuance, and when the unknown, inevitably, comes up, the transparency and flexibility of our process allows for scope changes and resource reallocation at your discretion.