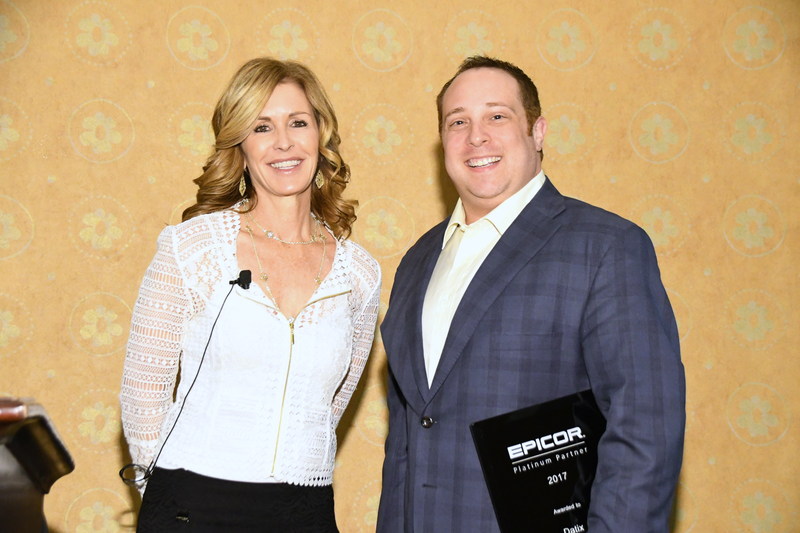 Datix Becomes an Epicor Platinum Partner
All the big software consulting firms said it was impossible. A humble, Midwest company? The only Epicor partner in the state of Missouri? There's no way Datix will go Platinum. But we did it! Recently, Datix became an Epicor Platinum Partner, achieving the highest status of partnership with the ERP software giant. Epicor awards their Platinum status to partners with high achievement in sales performance, customer satisfaction, partner proficiency and commitment of resources to drive and support business.
We deliver in all four areas because of our commitment to innovation and solving real problems. Epicor ERP is a flexible, robust system, but as Datix CEO Matt Schuval explains, this isn't enough to ensure a successful implementation: "Each business is different. No matter the quality of the software, if it doesn't meet your specific needs, it won't do your business any good if it's deployed straight out of the box. We have the best ERP software, which is Epicor, but how can a manufacturer or distributor configure it to fit their processes? That's where Datix comes in."
Datix works closely with clients to keep ERP projects on track and under budget. Our 20 years of experience equip our team to help clients define current processes, evaluate optimizations and implement software solutions that ensure project ROI and satisfy specific needs.
Additionally, Datix is also a partner of both Microsoft Dynamics 365 and Salesforce CRM, as well as a Magento eCommerce implementer. Using Unity, our integration platform, Datix can connect ERP, CRM and/or Magento into a streamlined system that improves a manufacturing or distribution business' efficiency and visibility.
Now that we're a Platinum Partner, we plan to cast aside our modest veneer and embrace our rock star status by popping champagne with fellow top-tier partners, moving our headquarters from the quaint office space to a downtown high-rise, and working towards becoming an Epicor Diamond Partner, even though that technically doesn't exist yet.
On second thought, we'll just continue doing what we do best: providing premium enterprise software solutions to SMB manufacturers and distributors. We highly value our long-time partnership with Epicor and are grateful to be acknowledged for our excellence in ERP consulting. With our continued innovations and expertise in enterprise software solutions, we intend to remain an Epicor Platinum Partner for years to come.
Contact Datix today to find out more about our software solutions, and experience the commitment to excellence which earned us this honor!
{{cta('770c1544-d87d-4acb-9fc4-7a25e1385094′,'justifycenter')}}