---
Manufacturing Software Solutions
---
Manufacturers continuously feel the pressure of competition, costs, and compliance. Producing innovative products while keeping costs down and profits up is no easy task. Software working to its highest potential is not something manufacturers should have to worry about. By teaming up with expert consultants, manufacturers can lighten a significant burden.
Datix offers pre-built integration tools designed to connect an array of enterprise software systems into a single source of truth. With the brightest experts in the manufacturing software industry at your disposal, you receive superior service at every stage of your software journey. Quite simply, we implement your software around your business like no one else can.
---
What We Do
At Datix, we've been implementing ERP, CRM, and eCommerce software for manufacturers for over 20 years. From our rapid Quick Start ERP implementations to our robust Unity integrations, we provide a breadth of manufacturing solutions to meet each client's specific needs. No matter the project, our expert consultants work side-by-side with clients from start-to-finish. Our end goal is to build a system that optimizes your business performance and generates substantial ROI. You can count on us to plan, implement, and maintain a solution that drives future business growth.
Unlike other software consulting firms, Datix takes the time to gain a clear understanding of your purpose in implementing new technologies, ensuring we provide the optimal solution. We pride ourselves on providing the highest quality solutions and the highest personnel integrity. Our clients count on us to help get the most value from their IT investments today, tomorrow, and in the years to come.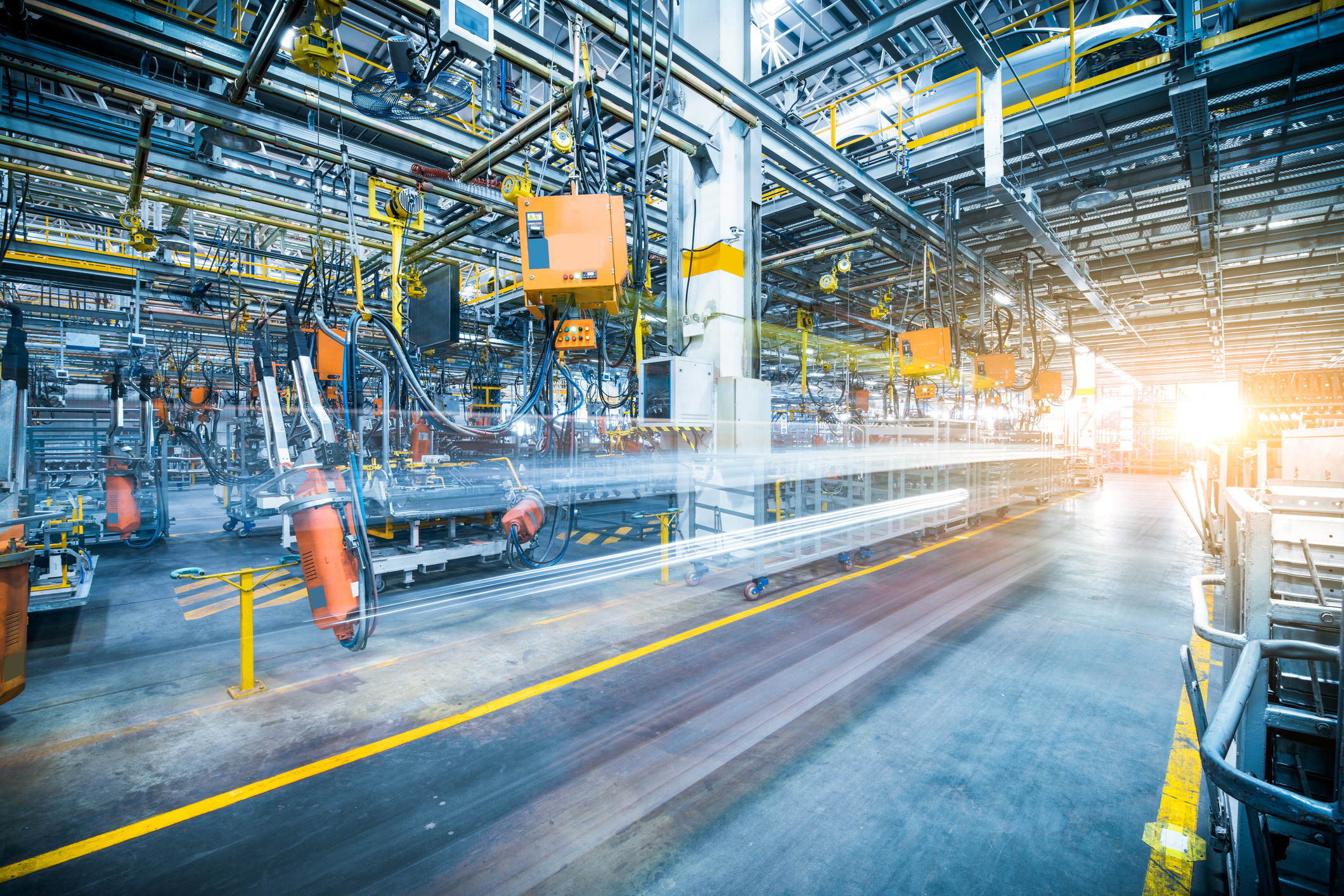 The Datix Difference:
A clear technology vision leads to higher revenue, profit, and productivity.
Datix is a Real Solution and Solves Real Issues
Datix provides optimal ERP software solutions for manufacturers so they can manage their business with confidence. Through a comprehensive suite of state-of-the-art ERP modules, we can help you monitor your entire business from raw materials to distribution.
Infor, a Datix certified partner, offers a robust suite of cloud-based ERP solutions with innovative functions. The software enables you to facilitate flexible and reliable manufacturing growth. With its sophisticated data analytics and management capabilities, Infor simplifies processes, enhances efficiency, and increases insight.
Datix is also experienced in Epicor® ERP and knows the damage information soils can cause when ERP and CRM software run independently. That is why we developed Unity, a pre-built integration solution to which seamlessly connects Epicor® with several software platforms, eliminating errors that often come with integration. Unity provides you the means to operate your entire enterprise from one system. Our scalable solution creates a central hub of enterprise data to provide total visibility that powers smarter decision-making.
---
Datix Supports Manufacturing Industries
Datix is used by thousands of companies around the world, and each solution we implement goes beyond traditional enterprise resource planning (ERP) to provide financial management, product management, customer relationship management (CRM), supply chain management (SCM), and more.
Datix will help you implement and maintain new Infor based ERP and CRM software solutions. We will also help you manage current Epicor® based software solutions. Our goal is to extend the value of your software while guiding you through the entire process from start to completion. The industries we commonly serve include:
---
Top Solutions Offered:
Infor ERP
Infor is one of the world's largest providers of cloud-based enterprise software solution suites for ERP, CRM, SCM, and HCM built for mid-market companies. Its products support over 68,000 manufactures, distributors, retailers, and other professional service organizations worldwide.
These organizations rely on Infor to help overcome market disruptions and achieve business-wide digital transformation. When upgrading company-wide technology most organizations need help with implementation, function, and custom development of their Infor software. Datix's proven process will ensure this powerful software works for your organization the way it is intended too. We perform work from start to finish, rescue projects in trouble, and can step in to help organizations upgrade their software to the most current version.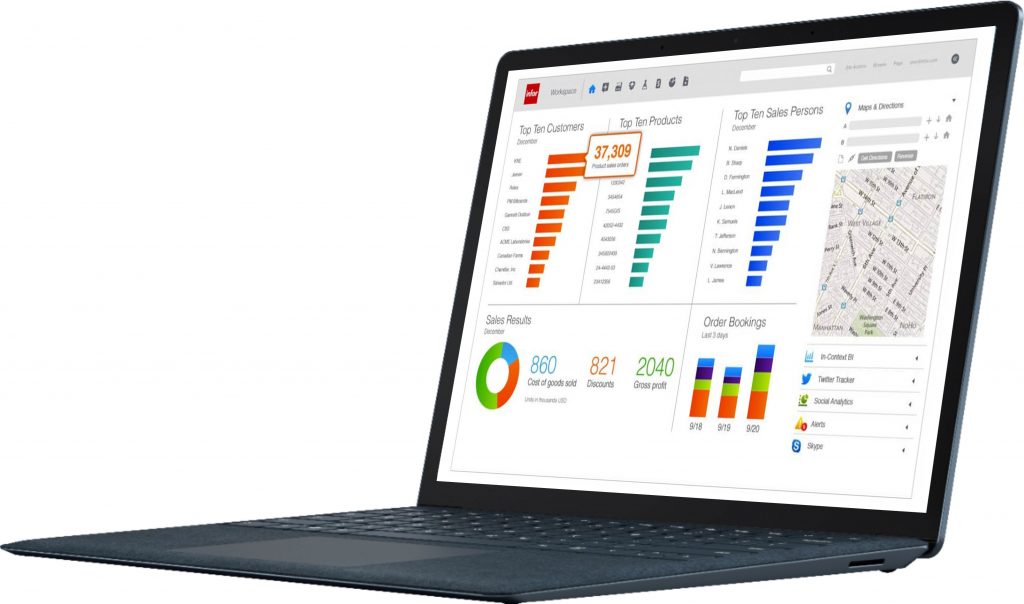 Epicor® ERP
Epicor® is highly capable of meeting the needs of industrial machinery manufacturers. That's why Datix is a certified Gold Partner of the ERP platform and has spent countless years helping businesses, both in the industrial machinery market and beyond, implement the system. Some of the most pertinent features that those looking for industrial machinery manufacturer ERP will find particularly enticing in Epicor® are:
Support for engineer-to-order and mixed-mode manufacturing.
Epicor® Social Enterprise delivering enhanced Cross-functional collaboration.
Embedded project management supports cost management and schedule visibility.
Product Lifecycle Management (PLM) for complex engineering intensive product control.
Embedded robust quality management to support stringent regulatory requirements.
Support for multi-site, multi-plant, and global operations.
Epicor® is specifically designed to reduce operating costs by creating that single nexus for process management and streamlining all your operations. Although the platform can be applied to a wide range of markets and industries, the software's focus on lean production should be particularly enticing for industrial machinery manufacturers. Because your customers demand greater product flexibility, shorter delivery times, and higher product quality at lower price points, you need to find a way to lower costs somewhere. Epicor® is designed to implement Kanban manufacturing strategies on your shop floor, that pulls (rather than pushes) products through the supply chain. Employing that method allows you to only order supplies and use production time on products that you know will be bought, automatically reducing waste. You can target areas of waste and inefficiency on your shop floor and use those savings to reduce prices without reducing quality.

---
Why Datix?
We credit our 20 years of success in building customized enterprise software solutions to our passion for transforming business through software. Our team of certified ERP, CRM, and eCommerce experts communicate closely with our clients and work with the best software vendors to provide the solutions that will take your business to the next level. That's the Datix difference: with our commitment to innovation and end-to-end assistance, it's no wonder businesses seek our consultants for on-time, on-budget solutions.
"The main reason we use Datix is time management. We were using Excel to create our labels before."
Carl Milligan, Director of IT, Automotive Parts Manufacturer
---
Contact us today to learn more about how Datix's industry-specific software solutions can advance your business!