Solutions for Metal Fabrication manufacturers
Metal fabrication manufacturers are essential to the global economy, but labor shortages and tariff challenges have put a strain on the industry. With an anticipated 400,000-worker shortage by 2024, the metal manufacturing industry needs to adapt. Operating with solid supply chain management and thoughtful logistical planning are crucial for staying ahead of market pressures. At the same time, high raw materials and transportation costs mean that metal fabrication manufactures need to establish strong business models to protect profit margins.
Forward-thinking industrial machinery organizations are attacking these challenges with ERP technologies for ways to capture data, analyze critical process efficiencies, and create an advantage with production and operational performance.
With Datix, you can find the ERP solution that works best for your organization to strengthen profit margins and deliver tangible value to your customers.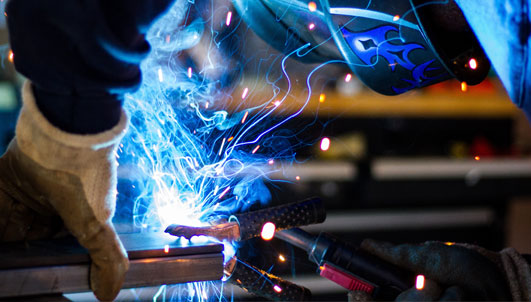 Keeping your company costs down and profits up while trying to stay ahead in a crowded industry is no easy task. We understand that precision metal forming companies constantly feel the combined pressure of competition, costs, and compliance. To successfully manage these concerns, metal forming companies require robust enterprise software systems to ensure business processes run smoothly.
Our goal is to extend the value of your software while guiding you through the entire implementation or upgrade process from start to finish.
Metal fabrication manufacturers can expect our solutions to manage complex projects, streamline production, deliver quality products, easily configure and easily price unique products. At Datix, we can help you build a secure, flexible, and reliable enterprise software system that you can depend on.
Utilize these key functionalities of our metal fabrication ERP solutions:
Equipment and plant maintenance
Integrated accounting and financial management
Advanced planning and scheduling (APS)
Document management and automation
Hybrid manufacturing
360° customer management
Single or multi-site operations
Best Metal Fabrication ERP
Quality management
Lean manufacturing
Materials and inventory management
Personalized user experiences
We credit our 25 years of success in building customized enterprise software solutions to our passion for transforming business through software. Our team of certified ERP, CRM, and eCommerce experts communicate closely with our clients and work with the best software vendors to provide the solutions that will take your business to the next level. That's the Datix difference: our commitment to innovation and end-to-end assistance. It's no wonder businesses seek our consultants for on-time, on-budget solutions.
Delivering premium software solutions for metal fabrication manufacturers
Datix specializes in understanding metal fabrication business processes and leveraging that knowledge towards software that can transform your organization.
Email us with any inquiries, we would be happy to answer your questions.