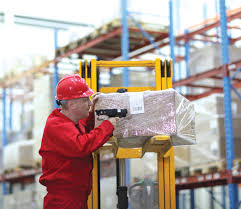 Type in CRM (Customer Relationship Management) into Google and you will see more than 91 million search results. Many of those are world class CRM systems. And if you already have Epicor ERP should you use Epicor CRM or one of those best of breed software solutions? Epicor offers a complete CRM solutions from the software maker of the popular ERP software. It is a CRM solution that provides an integrated sales and customer support functionalities. This CRM has received the Technology Marketing Corporation's award for excellence in CRM.

---
When to Use Epicor CRM
Typically, to use Epicor CRM…
Your business uses an inside sales team to handle inbound calls and performs customer service activities.
You know all your customers and don't rely on heavy prospecting for new business.
You want to use data in Epicor for marketing purposes, but use an external marketing platform, such as Constant Contact, Marketo or HubSpot.
You want your sales and customer service employees to use a single system and have easy access to all customer information.
Epicor CRM works extremely well when you need to handle a customer request for job status, delivery dates or  RMAs. Using a best of breed CRM in this case can be expensive to integrate. or require your team to work in two systems.
When to Use a Best of Breed CRM
Best of breed CRM software options are numerous and include: Microsoft Dynamics CRM, Salesforce.com or Sugar CRM. Often these systems provide a means of reaching new and current clients. A best of breed CRM would be best if:
Your outside sales staff may or may not be geographically dispersed.
You have a large sales force and management needs detailed pipeline management and activity tracking.
Your company wants to integrate marketing and sales.
Mobile Access to CRM Data
Mobility is crucial. If you use a best of breed CRM, it typically has app-based access so you can get information on your mobile. A sales rep, for example, can pull up valuable account information the account on the road.
Decisions for Manufacturers
For manufacturers, the decision may take into account global consumption patterns, evolving technology or even energy or environmental factors. All of these, according to a McKinsey Global Institute study, are going to present tremendous sales potential for manufacturers. At the same time, these changes contribute to growing uncertainty that comes with competing in new markets and attempting to reach new customers. An agile CRM in conjunction with a well-developed ERP system can be a powerful investment.  As your business navigates advances in robotics, energy saving measures, government regulations, enterprise software needs to help you navigate and meet your customer requirements. How has your business adapted to tech updates and what CRM system works well for you?
Interested in how to best integrate CRM into your Epicor business practices? That's exactly what we do.