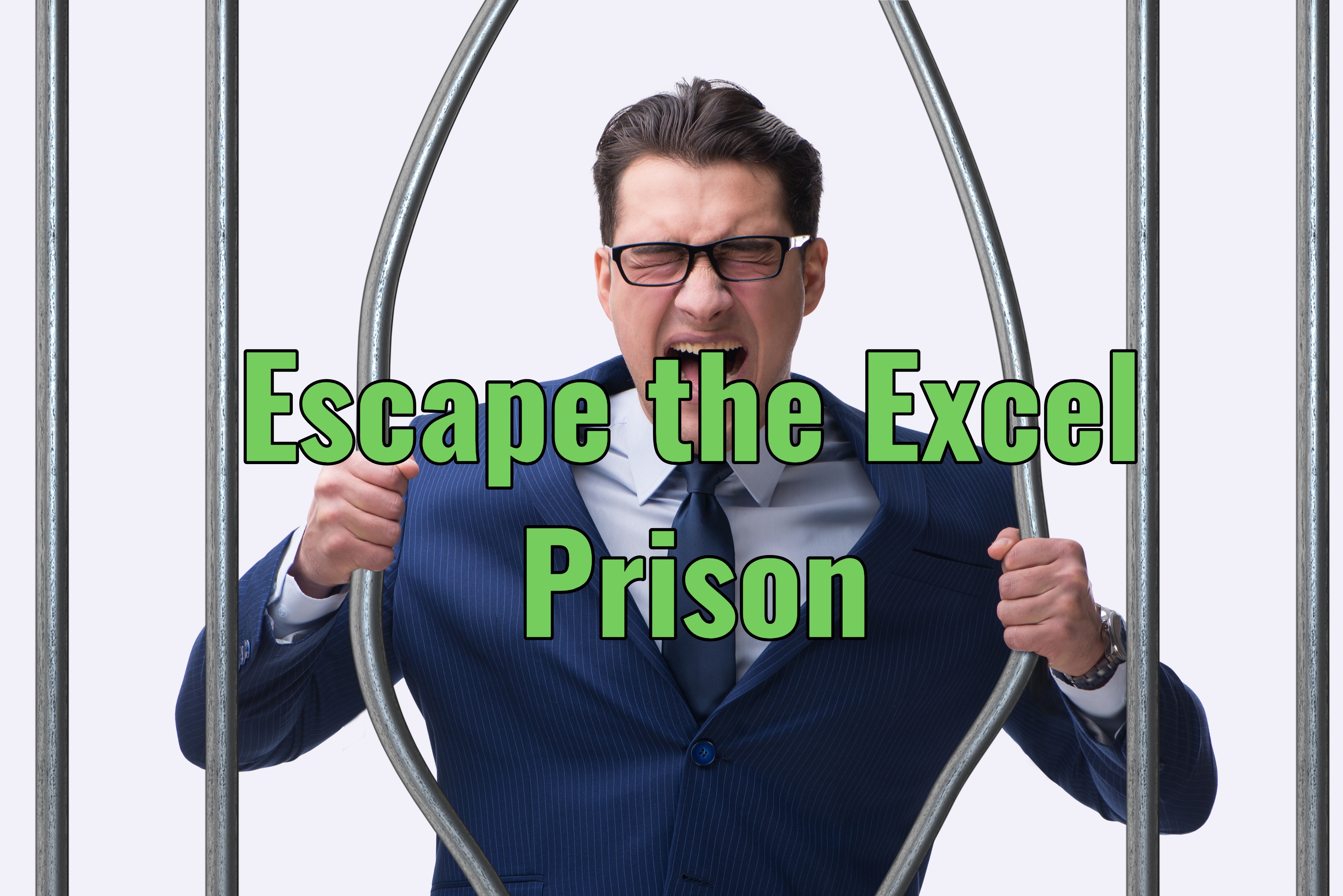 Why Epicor® ERP Beats Out Excel
Excel has long served as the primary method of storing lists, data and inventory. But for workers who enter information into Excel day-in and day-out, the tool becomes something of a prison. As they plug numbers into the cells, they also feel trapped in a cell, following the same mundane routine of entering data every day. Furthermore, even the most experienced workers falter, entering the wrong number, screwing up the entire data set and then wasting company time finding and fixing the error.
Thank you Excel for serving our need to organize information for so long, but it's time to retire. Advanced ERP software eliminates the need for spreadsheets with automated processes that give employees time to work on more exciting tasks and mitigate the risk of human error. These are just some of the advantages Epicor® ERP provides to make spreadsheets unnecessary:
Big Data
As data sets grow and grow, Excel and legacy ERP systems simply can't keep up. This is unacceptable, as data sets are crucial to understanding how your business operated in the past in order to plan for future growth. Advanced ERP software, such as that offered by Epicor®, not only stores all this information but uses pattern recognition to plot your business' next move.
Big data processors enable manufacturers and distributors to amass intelligence from extensive data sets to achieve end-to-end connectivity throughout the supply chain. By enabling advanced planning, big data processing increases the profitability of production runs, improves customer satisfaction, drives revenue and cuts down on costs. By upgrading to Epicor® ERP, large data sets become vital assets rather than burdens to your system.
Usability
Accessing data through Excel or a legacy ERP system requires switching between multiple applications, spreadsheets and other systems for data collection. Navigating all these sources wastes precious time and makes real-time analysis impossible.
An advanced ERP system is crucial to gaining back some of that time and achieving the high level of insight necessary to compete in our fast-paced marketplace. Going back and forth between spreadsheets is a thing of the past as an enterprise network connected to machinery and production lines enables built-in data entry without taking up employee time. Additionally, users can customize dashboards to display the information most important to their job in a format that is quick to comprehend, rather than an endless list of numbers on a spreadsheet. The usability afforded through Epicor® ERP allows businesses to capture real-time analytics in order to make smarter decisions to further their brand.
Transparency
When different members of your team are creating countless spreadsheets and using other methods to keep records, information cannot be easily consolidated. Employees often need to send email after email to acquire access to crucial figures. This practice of storing and creating data sets on separate systems creates departmental silos, thus decreasing collaboration, efficiency and insight.
ERP breaks down the bars that isolate departments from each other. At its core, ERP is a shared database. Therefore, while empowering individual users to customize their dashboards to easily access information and tasks that best suit their needs, ERP also ensures that users can gather data from across departments right from their device—without sending pesky emails.
Mobility
Our increasingly mobile workplace requires employees to access information anywhere, anytime—something which isn't easy with Excel. Excel data sets prove cumbersome to edit and view over a mobile device, making the application an ill fit with current business needs. In contrast, when ERP software is hosted in the cloud, data can be accessed from any device with an internet connection. Additionally, Epicor® builds its dashboards with mobility and user experience in mind, allowing employees to check and modify facts and figures regardless of their location.
Wrap Up
Excel spreadsheets may soon become obsolete throughout the manufacturing and distribution industries thanks to ERP software. Refusal to update to an advanced system like Epicor® 10 puts businesses at risk of losing out on opportunities to get the most out of their growing data sets. Datix has the best consultants to update your business from old-school spreadsheets to a modern ERP system. Additionally, Unity, our integrative platform, further streamlines data processing by connecting ERP with CRM and/or eCommerce systems to create a single source of truth.
Have you imprisoned your data in cells that fail to keep up with your business' growing needs? Are you ready to escape Excel or legacy software and upgrade to an ERP system that frees your information from departmental silos as well as limited functionality and mobility? Contact Datix today to learn more about our Epicor® ERP solutions!