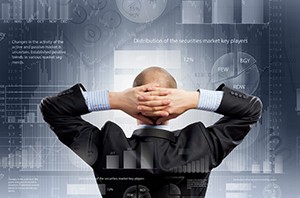 If you want to get the full use of your ERP system you must properly integrate it with the other platforms that make your business work. Things like  your CRM or SCM you will help you get the most out of your enterprise software. It often isn't as much about the systems being connected as it is about the process implemented to make things work together. If you have multiple systems that don't naturally communicate, that naturally says something about your business process models. They're likely not best leveraging the software to maximize business outcomes for your business.
Breathe Life into Your Stale ERP
Dan Woods, a Forbes contributor has a unique take on the modern ERP system. His article, appropriately titled: "How to Breathe Life into Your Stale ERP" is an abrupt wake-up call for many businesses.  He favors what he calls the top down approach where an internal group of staff can understand and fully use the system.
---
Data for the Win
The biggest victory, however, is expanding on the power of enterprise apps to coordinate the work of thousands of people and to model complex business processes. This is the top down approach that uses enterprise apps as a foundation for [extending automation and use of data], Woods founds.
Tijl Vuyk, Founder and CEO of Redwood Software, believes CIOs should not accept the status quo of managing critical processes and data within their organizations.
"With end-to-end process automation, any company can make the best of its enterprise applications, connecting process steps across technologies, platforms and business silos. This enables greater IT alignment with the entire business strategy."
---
Efficient Data Use for Increased Productivity
Application Programming Interface (API) for instance can Integrate ERP, CRM, and CMS interfaces. Efficiency in data manipulation is of vital importance to ERP systems. Advanced Information Management and Service found, "a flexible data manipulation application programming interface (API) helps to address a number of acute needs of application developers and eventually end users."  ERP providers, such as Epicor® or Salesforce, support continuous performance through real-time, in-context business insights.
---
Maximize Efficiency
Vuyk outlines a five level maturity progression that challenges mediocrity and maximizes the efficiency of an ERP system:
Level 1: Ad Hoc processes. At this stage "everyone just does their best to get the job done." Here there is no standardization and employees managing functions are reactive without proper documentation. No service level agreement.
Level 2: Defined processes. Everyone has a description of what they should do, but no automation or tracking is in place to ensure it will actually get done. There is an initial service level agreement, with some documentation and standardization, but again without any consistency.
Level 3: Automated processes that are defined in detail.  With a comprehensive service level agreement, the company can consistently see business results. Additionally, all processes are completely documented and staffing levels are able to be reduced.
Level 4: Lights out automation is extended to areas that were formerly exceptions. Standardized processes are in place and are fully automated, which results in further staff reductions.
Level 5: Visionary extension of automation to the widest scope across company boundaries. This final level sees end-to-end automation, and automation across the supply chain. Your company has complete visibility and control in all stages of all processes.
---
What level is your company? Find out more about ERP implementation solutions. Call us today!