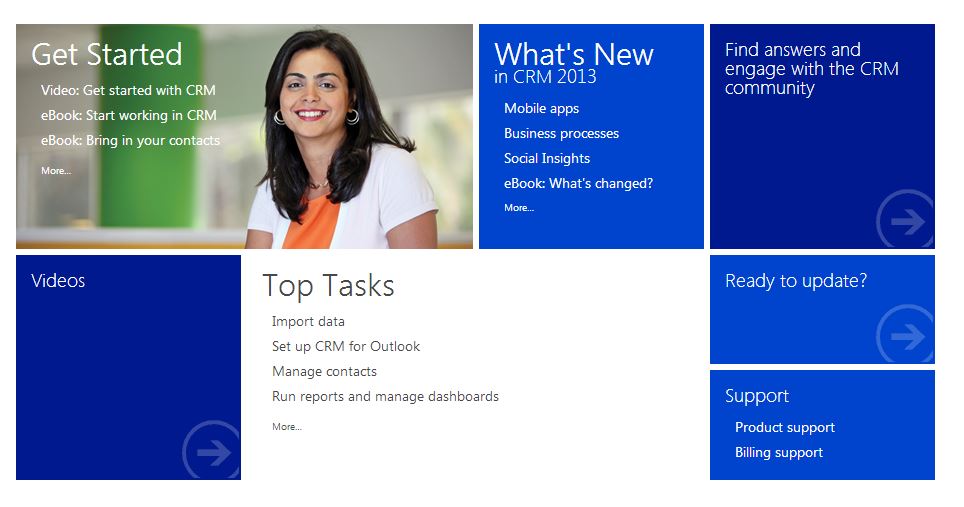 I took the chance to look at Microsoft Dynamic CRM's online customer care center. There are sections for sales, service, marketing and admin roles. The video section is great for easy tips. If you have less than one minute you can view "Two fast ways to get back to your recent work" only 31 seconds or "Quick create makes data entry faster."
Selected eBooks are also available with helpful suggestions on how to bring in your contacts, start working in CRM or business processes. This mini-help site is great during the transition time from CRM '11 to CRM '13. If you have any additional questions, it may be worth it to ask the community or search through some of the blog posts. The top tasks portion of the marketing section was helpful for me.
This section has tutorials on how to create or edit a campaign or how to use the activity feed to stay up to date with customer news. Overall, this section is helpful and simple to navigate. It is worth a look if you have a few minutes or so and want to brush up on your CRM knowledge.