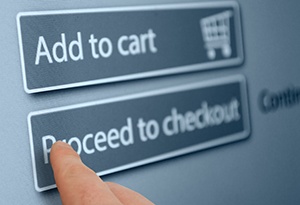 Looking to implement e-commerce best practices? If you already have Epicor ERP, or are considering it as an option, built in e-commerce functions are a tremendous value-add. Epicor ERP has a fully integrated e-commerce platform called Commerce Connect. What is great about ECC is that it allows for a single e-commerce strategy for most products. Other systems that are not integrated with your ERP have been a common complaint for our clients and other users of Epicor ERP. Other e-commerce platforms are expensive and have high implementation costs.
---
Mike Tatara, Manager of Product Marketing and Rodney Winger, Sr. Director of Product Management with Epicor Software gave a great presentation about the benefits of Commerce Connect.
A few highlights from their presentation:
They addressed the core need to provide e-commerce essentials.
Allow your ERP system and website to communicate.
Create a content management system to allow you to launch, edit and maintain a B2B or B2C site.
Update multiple pages at once with product information at once.
The presentation covered the need to have a company-wide approach to e-commerce. Read more about Commerce Connect from Epicor's news room.
Here's What We Think
With an ever changing e-commerce landscape, having a model that allows you to remain competitive is crucial. ECC is a more flexible option for site development and design.
The goal of any e-commerce platform should be its focus on operational efficiency. Let's take a look at the product and then delve into the features you would be getting.
A Brief History of Epicor Ecommerce
Epicor's ecommerce platform was originally developed about 15 years ago. It was the product of an Epicor acquisition with Solarsoft, a global business software company. After significant development, Epicor brought the functionality up to speed. And it is fully integrated with Epicor ERP.
Magento Based Content Management
A great e-commerce platform should be backed by a great content management system (CMS). Epicor turned to the well-known CMS platform, Magento. They are a leading open source commercial CMS platform used by Dockers, Ford, Toms, Samsung and The North Face™ to name a few. Magento allows you to take advantage of their third party add-ins. Also, because of the popularity of Magento there are many specialists who can work with the design and user interface side of your site.
Mobile and Responsive Design
Now, Epicor Commerce Connect provides gateways to Android and iOS mobile devices with responsive design standard.
One System, Less Headache
Fully integrated with Epicor ERP version 10, Epicor Commerce Connect eliminates the need to maintain a separate product database. This alone is a reason Epicor clients are going with Commerce Connect. Provide streamlined access to ordering, product or account information, customer specific pricing, inventory levels, marketing and customer service process all in real time.
A Brief Look at the Product Components
Get complete tools and management for consumer, B2B and supplier side e-commerce sites.
Magento Connectors
These connectors allow seamless integration between Epicor ERP and your online store 24/7/365. This eliminates the need to rekey customer details, product records, or price lists. End users can even see real-time stock levels. You can create different price lists for different businesses, too.
Three Standard Themes
The Magento toolset allows you to have three standard themes that can be customized. Customizations are done from the admin panel and you can choose the color scheme.
ERP and Ecommerce Integration
Your products, base prices, descriptions, additional information and image details will integrate from your ERP. B2B sites will keep your customer specific settings that you create in ERP. Orders can be placed directly against your ERP and orders can be placed even if your ERP is offline.
ERP discounts and promotions can also be applied to web orders.
Standard Features for Epicor Commerce Connect
Search Engine Optimization
Customer Segmentation
Targeted Promotions & Merchandising
Custom Coupons
Product Suggestions Tools
Ratings & Reviews
Powerful Search Capabilities
Layered Navigation
Persistent Shopping
Customer Assisted Shopping
Multiple Payment & Shipping Options
Return Management
Authorization
My Account function to allow the customer to track their orders
Re-order capability from existing orders
Dashboard to show the site activity and analyze trends
Integration with Google Analytics
Configurable themes
Powerful shipping/delivery charge module
What about Payment Options?
Payment on account that is associated with a customer account is available for B2B ecommerce only. Epicor ERP 10 uses Epicor Secure Data Manager, a single cornerstone application that consolidates payment information. Instant payment is available using credit cards or PayPal. Delayed payment is available for a pre-authorized credit card.
Epicor Supplier Connect
Suppliers have access to e-commerce content, too.
Current Epicor Commerce Connect Features include:
A general information page
RFQ Page
Confirm New PO
Confirm Changes to PO
Supplier Inquiries
Parts
Orders
Invoices
Payments
Supplier Account Info
Ability to change passwords
Log-out, About Us, Contact Us, Help
Epicor Customer Connect
Customers have access to Customer Connect content. This includes their customer order history: orders, shipments, invoice, payments, RMAs and service calls.
Options and pricing vary for licensed, hosted on-premises option; for the licensed hosted by Epicor option; or for the SaaS option.
Suggested