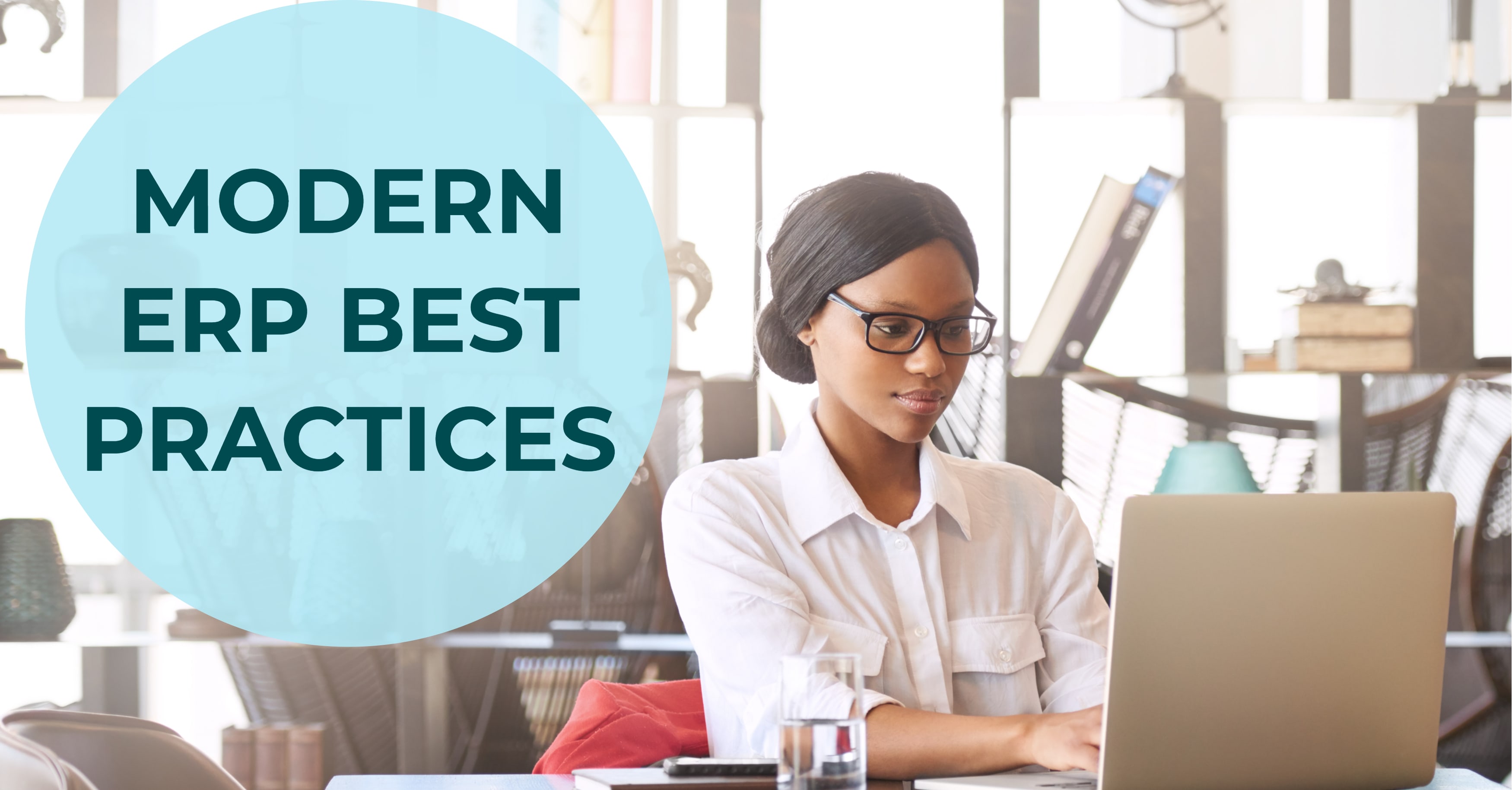 Best Practices for ERP Implementation
At Datix, we like to look at ERP implementations as construction projects. Houses crumble when they're built off vague blueprints and weak foundations. Similarly, software will fail to advance your business without the proper methodology in place.
Think of best practices as the blueprint for ERP success. Best practices lay out the critical activities for reaping an ample return on your software investment. Below, we've compiled some of the most important best practices to follow throughout your ERP implementation. Learn how to fulfill these tasks to gain a solution that moves your enterprise forward.
Executive Buy-In
ERP projects fall apart fast without the backing of the C-Suite. Executives play a significant role in financing the project, managing expectations and building support throughout the enterprise. But they might not come to your side easily.
You'll need to create a convincing business case to prove their investment is worthwhile. List the benefits of the implementation, and be prepared to answer to any of the C-Suite's concerns. Additionally, conduct a thorough cost-benefit analysis that calculates the total cost of ownership (TCO) and projected return on investment (ROI). By demonstrating the improvements and savings that come with ERP software, you'll win the C-level support critical for success.
Project Team
A core part of your initial planning is putting together the right ERP project team. As you establish your team, make sure you clearly define roles and responsibilities. Who will serve as technical experts? Who will define business processes? Who will lead the project and maintain communication with stakeholders? How will other employees step up to take on some of the team members' regular duties to ensure a solid implementation without impeding on normal business processes? Keep these questions in mind to build your ideal team.
Goals and Requirements
You can't just wing an ERP implementation. With so many vendors, modules and features to consider, you'll only gain the right solution if you thoroughly understand your software requirements from the start. If new ideas come to mind throughout the course of your implementation, your project will grow beyond your capacity and resources, putting your investment at risk. The best approach is to nail down your goals as much as possible from the offset, so you can put together a solid plan.
This stage requires you to undergo business process modeling. Thoroughly document your processes to identify performance gaps and prioritize the areas that need the most improvement. Leverage this information to establish goals and key performance indicators (KPIs). KPIs serve as the metrics you'll use to measure the success of the implementation. For example, if you expect your software to reduce machine downtime, track your equipment's performance using your new ERP instance. Pinning down clear, realistic project goals will help you keep the implementation on track and gain the ideal solution for your enterprise.
Organizational Change Management
Just like how moving into a new home can take some adjustments, moving into a new system requires some adjustment. However, businesses tend to forgo the change management stage of the project. This oversight is often a recipe for disaster. After all, if nobody can use the software, the software is . . . well, useless.
To ensure that change management isn't left out, assign this process as a priority for a member of your project team. This person will maintain communication with users throughout the implementation, giving them the chance to ask questions and explain the improvements they want to see from the new system. A training strategy also needs to be put in place. Delegate some time from your users' normal work schedule to provide hands-on training for relevant functions and modules.
Outside Help
Businesses often run into trouble when they attempt to implement ERP on their own. Small and midsize companies rarely have enough IT personnel to manage the project along with their regular workload. Even enterprises with a substantial IT department tend to lack expertise in ERP software. Consultants fill the holes in your implementation process. The consultants you choose should have experience not only with ERP but also with your specific industry. They know the best practices that will ensure you gain a system that maximizes your profits and efficiency.
Wrap Up
ERP success hinges even more on your ability to execute modern best practices than on the system you select. That's why businesses shouldn't cut corners in their ERP implementation strategy. They also shouldn't undergo the process alone. Datix, an Epicor Gold Partner, has provided ERP solutions and services for over 20 years. Using our Strategic Solution Process, we adhere closely to best practices and prioritize each client's unique business needs. When our clients need an implementation, integration, upgrade or customization, our expert consultants are on the job, delivering optimal support every step of the way.
If you want the best ERP solution, get in touch with Datix to help you follow best practices throughout your project!
{{cta('770c1544-d87d-4acb-9fc4-7a25e1385094′,'justifycenter')}}