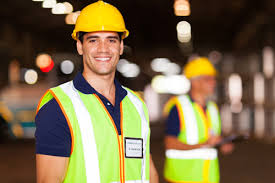 Customers care about when, how quickly and the quality of your delivered products.  Nowhere is this more apparent than in the realm of manufacturing. Epicor Software, a Datix partner, published an IDC Manufacturing Insights report last year: Manufacturers Fail to Realize ERP's Role in Customer Experience. The study revealed that "Only 9% of leading companies have fully realized the importance of creating a customer-oriented culture and process workflows."
---
What About Customer Touch Points?
Your brand or company is defined by how you operate and what you deliver. Your promises and what are fulfilled are what create your reliable track record and help you maintain long term customers. When you can use software to actively support your company goals, you know you are on the right track.
Pierfrancesco Manenti, head of IDC Manufacturing Insights in Europe, commented on how those goals are not always actualized.
"Many companies continue to describe good customer experience in terms of products or service features and functions rather than the service level that they deliver at any touch point during the entire relationship," Manenti said.
For example, this would mean your ability to deliver the "perfect order" — right quality, quantity, location, and due date — and the range of aftermarket services supporting the initial product.
"An enhanced customer experience paves the way for customer loyalty and longer lasting relationships between supplier and purchasers, a win-win situation for all parties," Maneti added. Building those relationships is easier when access to information is possible.
---
What Can Go Wrong With Out ERP
If you are planning on accessing timely information from a single system, ERP (Enterprise Resource Planning) is the ideal option. Not all of the respondents had implemented an ERP system.  As of last year, nearly 40 percent of manufacturers in the small to midsized range (100-1000 employees) had homegrown or no ERP system at all.  This means data storage challenges, loosely connected IT systems and a lack of integration between ERP and CRM (Customer Relationship Management) systems.  All this contributes to a reduction in customer satisfaction.
---
Better Business Processes, Better Customer Relations
The great benefit of an ERP system is the ability to streamline business processes, while eliminating manual processes. For example, let's say you were shipping to customers and printing thousands of labels each day and needed a way to have customer information printed. An easy integration with your label printer and ERP can save an office shipping manager hours each week in manual data entry.  Creating a customer-oriented culture sounds great in theory, but in practice is harder to implement without great software.
---
Stay on Top of Trends
ERP software works well in the manufacturing or distribution sectors, for instance, due to the complex nature of those businesses.  The best software keeps up with the trends. You may need intelligent inventory tagging for RFIDs or you may be interested in adopting a cloud-based SaaS (Software as a Service) model. Mobile devices are also changing the way software is used. If your shop floor uses a tablet to track design changes, for example, it is helpful to have an ERP system that can be used there, too.
---
Getting Software Designed for Your Business
When you use an ERP software that is designed for manufacturing, you will get a solution that is geared toward better planning and resource allocation. It will also support any lean manufacturing processes you may have in place and will help with compliance options. As an additional feature, the software can help generate documentation for ordering and receiving of materials or equipment.
Interested in the best ERP software for you? Reach out to us with any questions you may have. Be sure to find us on Twitter @DatixInc and connect with us on LinkedIn.