Metal Fabrication Manufacturers—Are You Prepared?
Metal Fabrication is one of America's most overlooked and underrated industries in recent years. We hear countless business stories about construction booms, equipment manufacturing, even increased consumer spending.
But who finetuned the metal used in all three of these reported successes? Behind many of the most discussed headlines of the last decade have been metal fabrication manufacturers. These firms and their workers have demonstrated remarkable resilience throughout the economic shifts of recent years.
With all their strides, what new developments are impacting this industry and how are you affected? Keep reading for three trends directly impacting metal fabrication firms in the foreseeable future.
1. An Ever-Growing Industry
Despite that they're a background role, metal fabricators are experiencing the biggest growth of any micro-vertical in recent years. Demands by specific industries that require metal fabrication are pushing profits into double digits for many. In fact, according to MarketWatch, the industry was valued at $16.35 billion at the end of 2016. And by 2024, the global market value is expected to surpass over $21 billion.
Over the past decade, an entire sector will grow over $5 billion in combined growth. In between, many small and medium-sized firms are anticipated to be part of that ongoing development. As your competitors and colleagues are growing at an ever-expanding rate, don't you want to be part of that boom?
2. Reshoring of Labor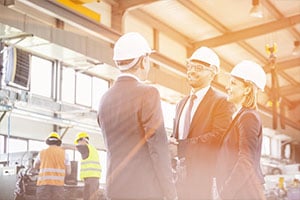 There's been a lot of discussion about jobs and industries being outsourced to other countries over the past several years. It's often justified under the guise that it's "just too costly" to produce anything in the U.S. Similarly, we hear about critical labor shortages in a multitude of domestic industries. Businesses are unable to find skilled workers to perform the duties needed to keep their operations running.
Not so much among metal fabricators. With rising international costs, many firms have returned to the U.S.—or haven't outsourced at all. The result has been rehiring or new employment opportunities for younger workers.
Highly skilled individuals are in demand as businesses need trained individuals to provide the services required. In an industry, interconnected with many others, having a core team behind your workplace is essential.
3. Here comes Automation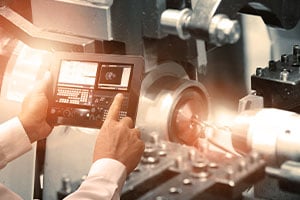 As the value of an organization's metal fabrication increases, so too does the value of automation technology. In recent years, businesses have begun adopting automation technology to streamline the products they manufacture. One of the key benefits has been the simplification of complex processes for the average workplace.
Many companies, especially with production and manufacturing elements, are keen on reducing waste and improving operations. The result is an aerodynamic, improved way of running your business without losing resources.
Wrap Up
In metal fabrication manufacturing, the various components that go into these processes can be complex to the average observer. Trying to find the right tools to alleviate any burdensome aspects is essential to your overall organization. Many firms have begun looking into different ways of improving their output, resulting in new technology research. This continuous drive to expand operations, in addition to outshining the competition, is a core aspect of your business.
To do so, new tools can provide you with that extra edge that allows you to succeed. With the industry expected to grow rapidly in the next decade, metal fabricators are in the best situation.
As newer technologies and a rejuvenated workforce become part of this upswing, the question is are you prepared?
Contact Datix today to put your organization on the path to leverage this metal fabrication boom and significantly jump ahead of the competition!