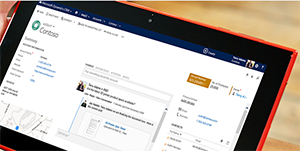 Jessica Becher, a Datix consultant, attended Microsoft Convergence this last year to get the inside scoop on the latest releases from Microsoft Dynamics. Microsoft rolled out these changes in the spring 2014 "Leo Update." Becher presented her findings on social listening, mobility and the new unified service desk at a weekly Datix Lunch and Learn.
Key Takeaways from the Presentation:
Social Listening
Social listening includes Dynamics CRM Online Pro customers at no additional cost at the ten plus user level. On-premises or online users with fewer than ten users have the option to add social listening at an incremental cost.
The key features for this Dynamics CRM add-on are:
Sentiment Analysis
Natural language processing grades sentiment as neutral, positive or negative
Context awareness
Ability to override and manually edit sentiment terms
Authorship helps you identify and respond to your critics and fans
Keywords and phrases are tracked across Twitter, Facebook, RSS, News and Youtube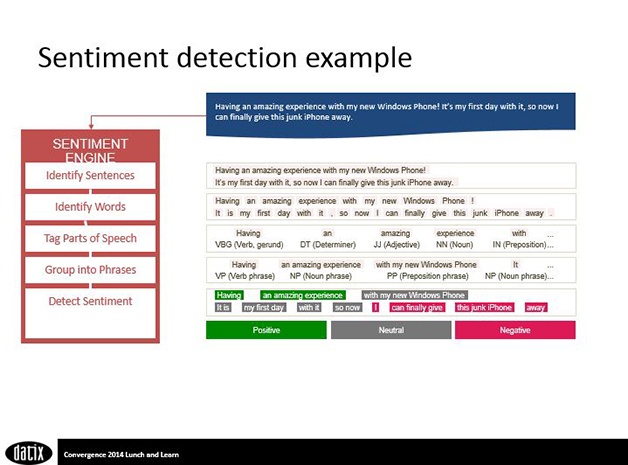 Context-aware sentiment
Competitive Intelligence
Measure competitor activity and trends
Compare your social accounts to others in your industry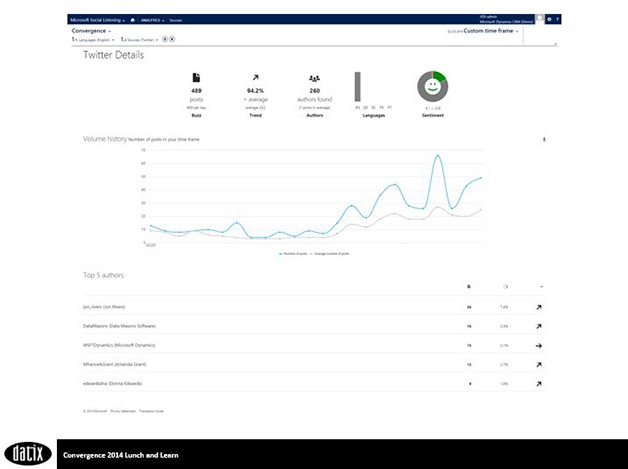 Social monitoring features as shown with Twitter
Campaign Management
Measure the social impact on marketing and sales campaigns
Social Listening Takeaways
Your entire UI (User Interface) adjusts to the device you are working from
Monthly post analysis quota limit is 1,000,000 (with an option to increase that limit)
When creating search queries, you can specify inclusions and exclusions within the same sentence, paragraph or post
Mobility
Microsoft is looking to make it easier to access valuable customer and CRM data from your tablet or mobile device.
BYOD (bring your own device) is supported
Mobile access allows you to work wherever you need during your day
Cross device support for IOS, Windows 8 and Android
Google and Samsung will eventually be supported
CRM for the tablet and phone make access convenient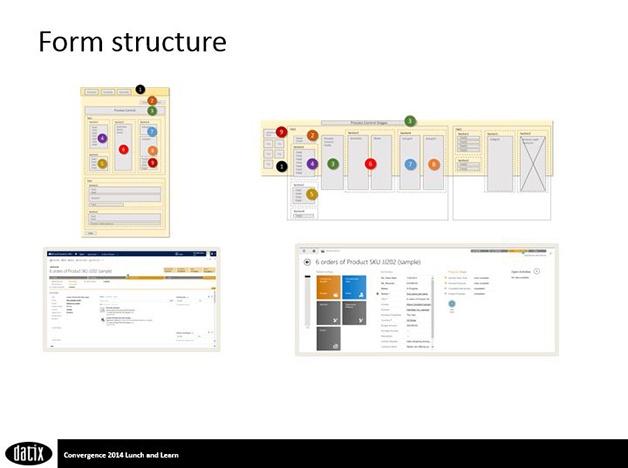 Configuration of the forms using a tablet
Tablets
Process follow is fully supported
Same functionality as using the web version
Create experience is quick and simple
You get the information you need from each CRM record
You can switch processes
Design once, deploy everywhere
All custom table entities are supported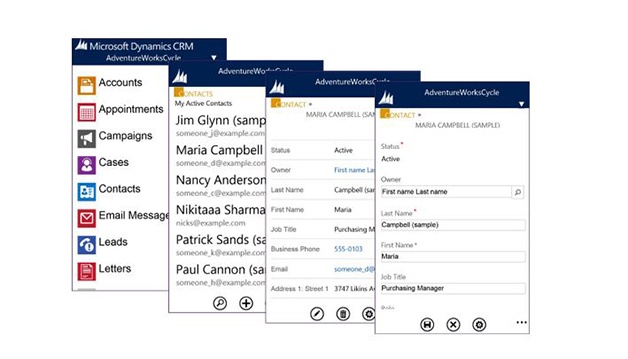 User interface on mobile devices
Phones
Offline Capability:
Will depend on your device and other programs on your phone
Caching will occur with the available storing you have on your device rather than syncing
Offline records based on recently viewed records
You can view contact, account, lead, opportunity, activity feeds and task info on and offline.
Takeaways From Mobile Options
It is suggested to set up a security role for mobile users so you can then control security at the user and entity level.
Device level encryption is recommended
Currently not encrypted at the app level
The tablet dashboard is set by default to Sales Dashboard (easily renamed)
Reconfiguration is possible within the app
Unified Service Desk
Microsoft is staying on top of current customer service trends with this new release of the unified service desk. Customers expect that an organization provides a reliable and consistent experience across channels.
Gain complete visibility across channels
Give agents the ability to see what a customer was doing prior to landing in the contact center
You will have full interaction history prior to the call
Reduce process complexity through call scripts
Increase customer satisfaction due to fewer errors and quick turnaround
Decrease average handling time due to automations and streamlining agent interactions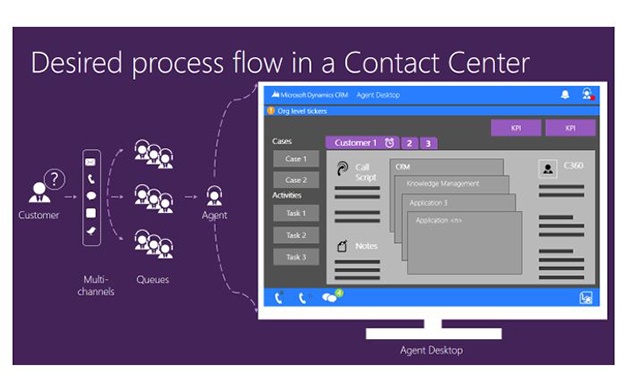 The new unified service desk optimizes customer service process flow tablet
Service Desk Takeaways
Can have up to 10 sessions running concurrently
Call scripting can be based on environment (contact session vs. account session)
Single UI for access to all tasks and apps for a complete customer interaction process
Centrally manage, configure and authorize from Dynamics CRM
These features mean less development effort for call center applications. Extend the abilities of your CRM and allow your sales team and customer service teams to better assist your customers.
Your Take:
What features would make the most impact on your business? Tell us in the comments below.
Suggested: