As a top mid-market CRM consulting firm, we are very often asked to compare systems. Our response is always in the context of, the right tool for the right job. Part of that process is helping businesses look at two different systems and understand each tool to a degree in which they can make an informed decision about implementation for their organization. In this case we will be looking at Salesforce vs ACT by Sage.
No other CRM on the market today leads in customer satisfaction quite like Salesforce. Reports from a recent Morgan Stanley survey of 150 CIOs reveal the cloud adoption of Salesforce CRM is moving from 9 percent to 29 percent by the end of this year.
It's painstaking news to the ears of other recognized CRM software providers struggling to compete against the powerhouse cloud CRM system. Take for example ACT! by Sage: The early tech mover was developed nearly 28 years ago. Since then, the brand has realized a series of flops from poor UX/UI build outs, rebranding, and failed to optimize features for today's most pressing business needs. ACT! remains unchanged in a lot of ways over the past decade.
ACT! by Sage is currently amid a rebranding and software reform process. Given their recent innovations, how well do they compete with the most dominate CRM software on the market today, Salesforce? It's a question we'll attempt to answer today in our piece that puts Salesforce vs ACT by Sage.
---
Why the cloud is at the center of the conversation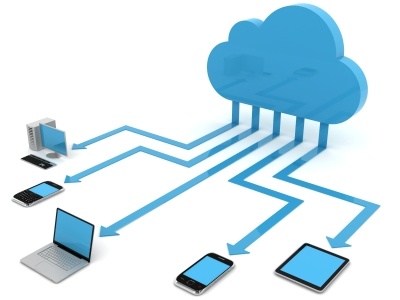 One key defining element of Salesforce is that is completely cloud-based, and unavailable in an on-premise version. ACT is an old-school CRM, it is available in on-premise and a newly designed cloud version (although this is not web-based). Fundamentally, this is one the big philosophical differences between the two. It's safe to say that Salesforce is the more innovative of the two in the marketplace; however many organizations are still reluctant to moving towards cloud-based solutions. Salesforce alone has done a lot to change that.
Gartner, a global leader in IT research, has produced a culmination of research in the application platform as a service (aPaas) sector. The information reveals which tech providers have matched or exceeded Gartner's market view. For two consecutive years in a row, Salesforce has been named number one. In addition, a majority of CIOs will focus their IT priorities on cloud computing, CRM, and analytics this year, according to a survey. This is what Salesforce has anticipated, and what ACT! is currently reacting to. This is why you have two different software's adapting to today's market in very different ways.
---
Mobility, Access to Data, and Usability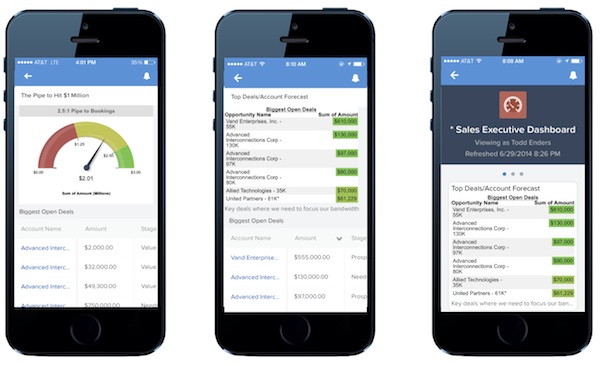 Cloud software enables users to access data from any location and respond to market changes significantly fast. It can strongly benefit remote users, like external sales teams, who make or break a sale by their ability to check inventory levels, schedule shipping, or provide a service from an off premise location, but must have mobile access. This is where Salesforce really shines.
Salesforce provides a mobile user experience from a smart phone that is equivalent to the experience a user would have on a client or laptop. This makes mobile access to data, and road travel data entry very easy for sales and service people. In fact, it's a massive advantage of the software over just about any other on-permise  (or cloud) software available on the market today. The question is; is this a fit for your organization? Salesforce provides a robust suite of powerful, innovative tools outside of mobility applications; however organizations that need real-time access to data on the road have to face the very real truth that nobody is currently doing it better than Salesforce — and ACT! simply can't do it at all.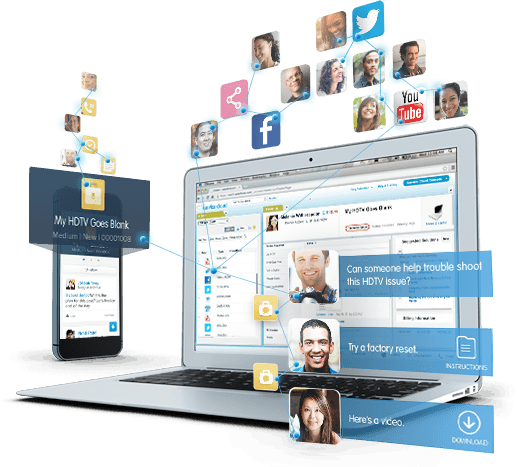 ACT! considers itself a contact and client management application. It uses on premise infrastructure which features some added cloud capabilities. An on premise CRM requires users to install and maintain hardware, software, and network accessibility on desktops and servers. This won;t allow the same  real-time data access from mobile devices to sales and marketing teams. Their only means of submitting work orders is to return to an on premise system site.
Where Salesforce has won awards for it's design and usability, ACT! has been lambasted in the past. However, new innovations have greatly improved the software. It provides a much simpler interface and aa slightly improved mobile experience. Unfortunately, as it relates to both cloud applications and mobile experience, ACT still is dragging far behind most in the marketplace. For organizations interested in a very basic on-premise solution — perhaps small businesses looking to focus primarily on sale use — ACT! may be a viable solution when compared with Salesforce.
Another issue for ACT! is that as more companies adopt Paas systems to better service clients, ACT! users will be hard-pressed to expedite service orders for clients who realize their competitors are gaining market share much faster. The use of cloud services are fulfilling orders for clients sooner which encourages customer advocacy from supplier to buyer, to buyer to retailer, from retailer to end user.
---
User Experience and Software Design
Not much has changed for ACT! by Sage, since its inception. Its' interface resembles many of it's earlier versions. ACT! was once a CRM marketplace leader, and it greatly relies on that reputation and fundamental design that made it popular.
There is something to be said about Salesforce ease of use; which has recently been identified as the single most critical reason sales and marketing teams adopt or abandon business software. The rise in mobile and wearable devices has led to demand for more mobile applications. This means complex software has to be much more simplistic for users and easier to access. The design and experience should be relevant to the user compared to the many other applications he or she uses outside of the workplace in order to obtain business data on the go. Again, Salesforce is the innovator between the two.
---
Costs and other considerations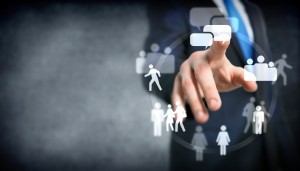 It's very hard to compare apples to apples in the area of costs when comparing ACT! and Salesforce. If you look at cloud pricing for both, you will find that ACT! generally costs much less; however if you are even remotely considering a cloud option, Salesforce provides a much more comprehensive and dynamic experience. It's not even close. ACT's solution is not web-based and offers very limited functionality overall. However,  if you begin to compare the costs of Salesforce vs ACT on-premise, you may find yourself unable to correctly compare the two; as the pricing for installed software vs. SaaS is very different. As it all shakes out, most will likely still identify ACT! as the more affordable between the two. However, ACT's functionality is so reduced in comparison to Salesforce it's not really a fair contrast. Salesforce simply provides exponentially greater functionality.
The largest caution we will make today is that no organization should make enterprise software solutions based solely on price. Software implementation projects fail everyday; costing companies hundreds of thousands of dollars for each project. This often due to a failure to use the right tool for the right job and implement it properly.
Salesforce CRM is flexible and can be built out around your business processes, not the other way around. The idea is to support the day to day events that occur in your business with the software. Salesforce development is extremely user-centric in the way it uses clicks to customize processes rather than complex coding. Customization really isn't a consideration for ACT.
The open platform of Salesforce and partner ecosystem consists of more than 1,300 pre-integrated applications through the AppExchange. Cloud apps give users a choice of add-on capabilities that fit business needs. This provides a lot of interesting niche features that industry-based businesses can take advantage of over time as new apps are developed and introduced.
Ultimately, ACT! is a 1st generation CRM that offers very elementary functionality. It's best application is truly for small businesses that only really intend to employ a starter-CRM for their sales team; with a primary focus on contact management.
There are many reasons why Salesforce continues to hold its number one spot. It comes down to accessibility, flexibility, and support. Salesforce does a great job of optimizing data for a number of different business opportunities. When your using antiquated, on-premise software its very challenging for your users to make profitable business decisions. ACT! simply does not allow business users to adopt to changing market environments the way Salesforce users inevitably can. Truthfully, the two almost cannot be fairly compared. For most businesses looking to use CRM software to transform their business, Salesforce would be a much better investment than ACT! by Sage.
---
Interested in learning more about Salesforce vs ACT by Sage — or another CRM — visit our contact us page to learn more. Our team can walk you through your decision.