---
A question we often get is about running Epicor on Amazon web services. It has become a more and more popular choice of deployment for a lot of organizations. At Datix, this is actually how we have Epicor ERP deployed inside of our organization. There is very little information available online regarding this particular subject, so we have created a white paper that you can download that should help provide those interested with a better idea of who should consider this option, what the capabilities are, and how it works.
Preview of the info:
Running Epicor on Amazon Web Services is not overly difficult to understand. Largely recognized for its reliability, Amazon Web Services is an excellent choice for Epicor 10 users whom desire collaboration, responsiveness, simplicity and mobility from their ERP.  Amazon Web Services has been selected as Gartner's Magic Quadrant Leader for Cloud Infrastructure as a Service (IaaS), worldwide, this year. Gartner defines cloud computing in which scalable and elastic IT-enabled capabilities are delivered using Internet technologies.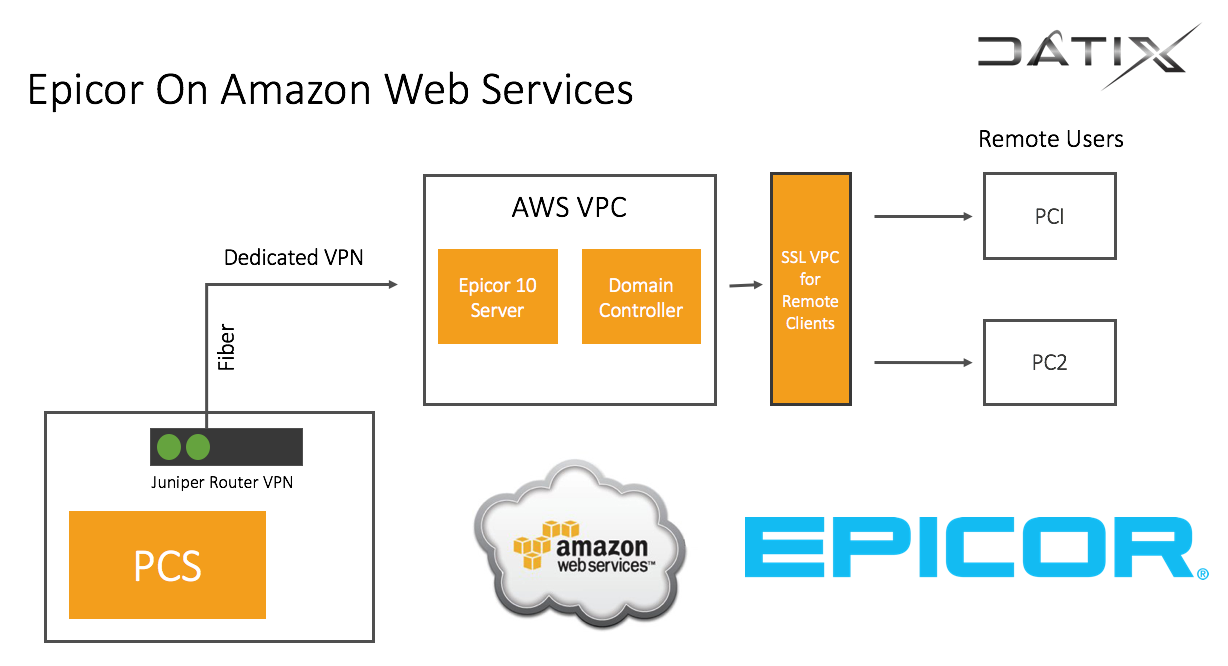 Likewise, Gartner positioned Epicor ERP in the "visionaries" quadrant of the Magic Quadrant (MQ) based on an evaluation of its latest Version 10 offering. MQ for ERP for Product-Centric Midmarket Companies appraises systems that support a single instance strategy for multi-entity midmarket and upper midmarket enterprises. Visionaries have a grasp on where the market is going and rely on their vision for changing market rules. Fundamentally, running Epicor on AWS is a workable platform business leader's trust to solve even the most difficult of business challenges.
Epicor business users will no longer need to plan for — and procure — large numbers of stationary hardware. Since Running Epicor on Amazon Web Services hosts the ERP in the cloud, its users are enabled remote access to Epicor software from even the most far-reaching places in which they do business. Companies whom invest in Epicor have the opportunity to avoid large upfront infrastructure costs with low wavering fees…. Download the white paper to read the entire document.
---