One of the most common questions we receive is, "how much does CRM software cost?". This is type of inquiry is is actually pretty straightforward; however there is vital information that will ultimately determine your final CRM software cost.
You may be currently researching CRM solutions like Salesforce or Microsoft Dynamics; however you may be trying to decipher exactly what it would cost your organization to implement one of these solutions. Depending on 4 essential factors, the answer can vary wildly. The video below breaks down these elements into questions that you can easily answer. We've even included a form below that should aide you in this process. Complete the form and one of your experts will be able to share with you what implementing a CRM would cost your organization.
How much does CRM software cost? We can help. Fill out the form below and one of our experts will help provide you a real number.
How much does CRM software cost? We can help you get a real number.
—
Still have questions about CRM software cost? Leave a comment below and we will answer it immediately. You're probably not the only with these questions about CRM software cost and we want to give everyone the benefit of seeing the answers.
—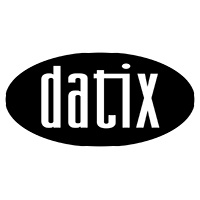 About Datix and CRM software cost: Every company is different. We pride ourselves in being an expert for our partners. Being a CRM consulting expert means understanding every part of our clients business. We've been at this a while, and have developed a solid evaluation framework. We're happy to apply our experience to your business reality and provide a recommendation – no strings attached. We can provide a completely unbiased perspective to both Salesforce and MS Dynamics. Guess what? Depending on your needs; either could be the right choice … or the wrong one.
—
Suggested Reading Pertaining to CRM Software Cost:
(1) McKinsey & Company study: Project Failure Rates