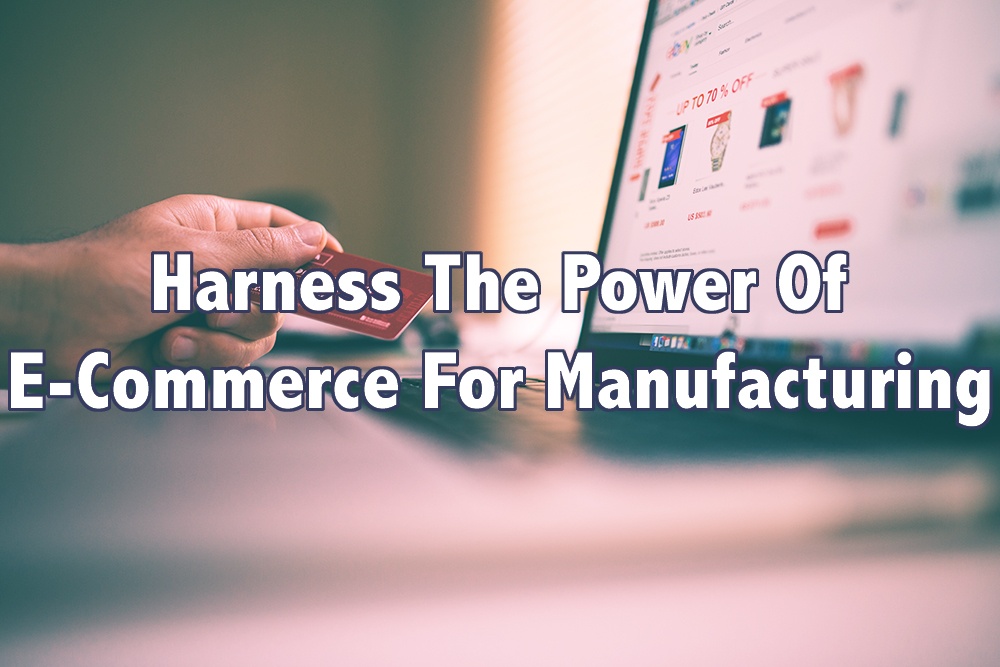 It's safe to say that when it comes to the current conversation about e-commerce, manufacturers don't often come into the discussion. As a largely B2B industry, manufacturers have relied on paper catalogues, phone ordering and other time-tested methods to sell their products. On the other hand, e-commerce has always been thought of as primarily a business-to-consumer channel. Yet, it doesn't necessarily need to be, or stay, that way.
The web has already transformed the way customers buy everything from clothes to their weekly groceries, so why can't it do the same for those buying manufactured products? Just like any other store, manufacturers can leverage an e-commerce platform like Magento to create an online sales portal that can totally transform the way they do business. Here's just a few of the many reasons the future of manufacturing should include e-commerce solutions.
Instant Access to New Customers: In the days of manufacturing past, companies would have to rely on antiquated methods for drumming up new customers, trying to raise awareness through word-of-mouth and paper marketing. If you move your business online, you can compound client growth through online referrals and other mobile customers that might not otherwise have found your business just by virtue of not getting your catalogue. For example, Magento sales portals can be optimized for the most popular search engines, like Google and Bing, meaning you'll be able to make your products more easily discoverable and marketable through high search results straight away. What's more, you'll be able to enrich your current customer's shopping experience with features like a content management system and targeted marketing for the leads and information you've collected through your online customers.
Shorten Your Buying Cycle: By moving a portion of your sales online, you'll ensure accuracy and instant communication with customers—condensing every stage of the sales cycle. Marketing is more instantaneous, shopping for products easier, and closing sales simpler than ever. This rings especially true for clients that may not be particularly close to any of your facilities or those who rely on the internet to do a significant part of their business. Say you have a client who has an immediate need for maintenance or a new part on one of your products. Instead of them having to call your sales office or flip through a clunky catalogue, they can pull up your website on their phone or tablet and then instantly order the product they need. By pairing e-commerce and manufacturing, you'll be able to serve your clients faster (and better) than ever, and in turn they'll be more inclined to keep returning to your business.
Easier Customization: In the days of in-person or over-the-phone orders, customizations to orders could be convoluted, costly and generally obstructive to the sales cycle. You might have had to translate a client's vague wishes into a product only to find out that's not exactly what they wanted, or would have to spend a good amount of time on the phone getting every last detail right. Customizations were also an invitation to pricey mistakes—your employees would be responsible for the input of product changes into the system. So, if an employee accidentally put in the wrong dimensions or color, you'd be responsible for the return and fixing of the product. With e-commerce software like Magento, making changes to products and orders will be much less of a burden. The customer themselves will be able to specify their exact needs on an order form or through common customization options on your website.
Open Space for Growth: Moving onto an online sales portal will allow your business to create a digital economy of scale that is much more flexible and able to react to the volatile modern market. If your businesses need to make a change to a certain product or have an expected upcoming shortage, you can update an online sales portal to reflect the change, rather than trying to get every customer on the phone. Both your sales and shop floor teams will have more time to dedicate to innovation and driving growth. Moving onto an e-commerce platform will also force any business to review and simplify their pricing structure. Gone are the days of burdensome tiered pricing and customer-specific models. They can be difficult to maintain, a hassle to negotiate and can burden a business with bad contracts for years. Creating an online portal means your business will need a much more digestible pricing structure that can be laid out in a straightforward way. Although it can be intimidating to make such a change, especially for a company that has been is business for a while, paring down your pricing policies will only do your business good and allow the space for growth both by cutting old areas of waste and opening up new avenues of innovation.
Integration with ERP: Some businesses may be initially hesitant to take on another piece of enterprise software like Magento—especially if they are a manufacturer already running an expansive ERP system. However, those businesses needn't worry about Magento overloading the system. With the help of integration platforms like the kind Datix has built using Scribe technology, the e-commerce software can actually be seamlessly integrated with a pre-existing ERP system like Epicor. After a hassle (and coding) free integration process, your e-commerce and ERP software will be able to sync crucial fields like customers, quotes and orders in real time. You won't have to worry about getting online orders straight through to production lines, or manually processing returns and inventory. Taking on, and integrating, e-commerce with your manufacturing software doesn't have to be a headache at all—it can actually improve the way your front and back offices interact.
Wrap Up
However far behind it may be, the B2B market is moving online. Online shopping, ordering and customization can make life easier both for producer and customers. E-commerce will shorten every stage of the manufacturing buying cycle and facilitate interactions between the shop floor, the sales office and the customer's business. If you're a manufacturer, it's in your best interests to hop on the trend now ahead of your competitors and impress both current and potential customers!
Are you a manufacturer that would like to get your sales off the ground by moving into the world of e-commerce? Get in touch with one of the consultants at Datix. Not only are we experts in Magento implementations and integrations, we are also certified Epicor ERP partners. What's more, we can help your business optimize your Magento site for search engines, so you'll know whenever someone searches for a product you make, your company will come up first! Our team knows the in-and-outs of the manufacturing world and how it can be translated into e-commerce. Let us help your business move into the 21st century.
{{cta('770c1544-d87d-4acb-9fc4-7a25e1385094')}}