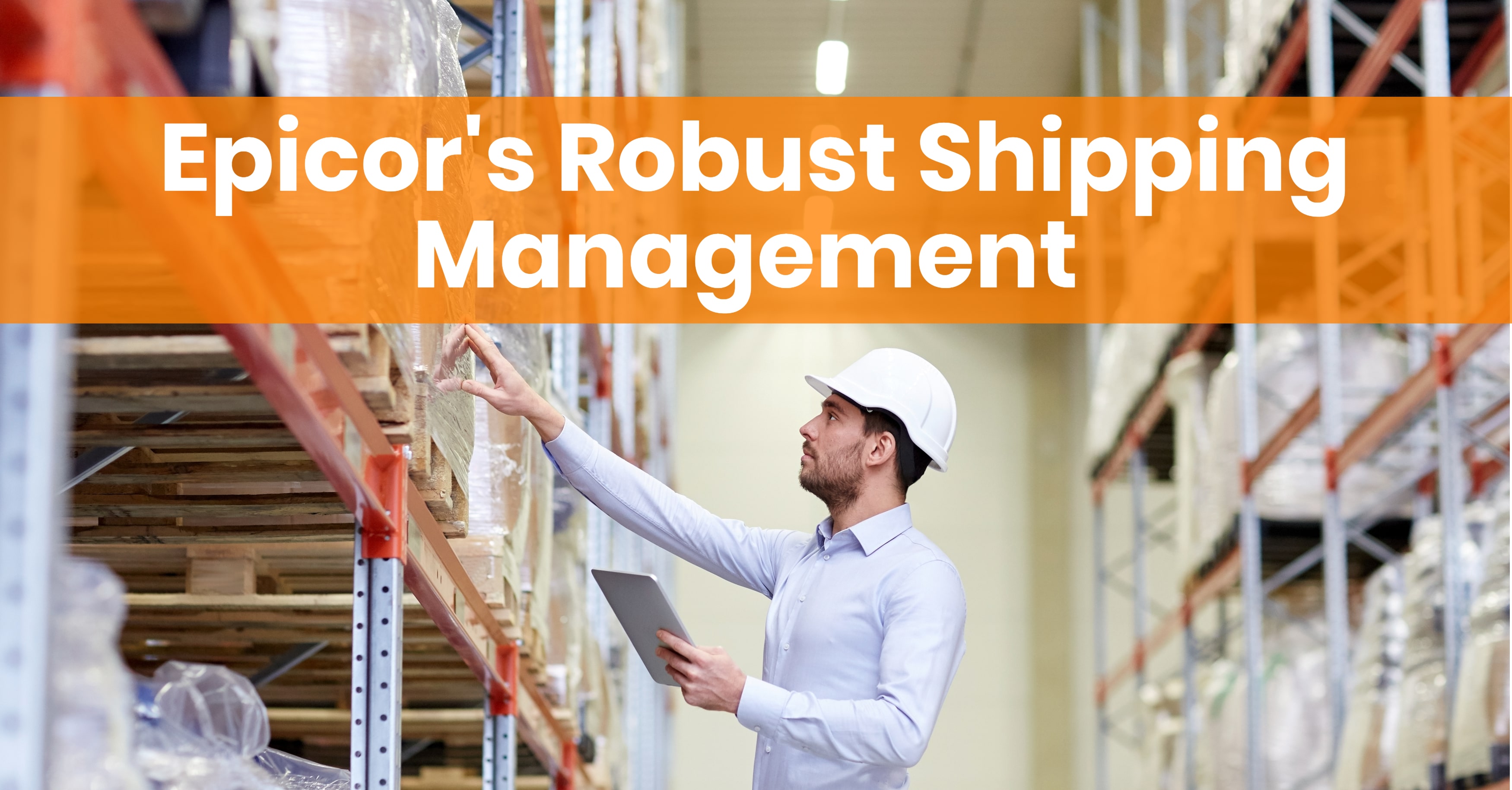 Epicor's Robust Shipping Management
To remain competitive in today's modern enterprise marketplace, manufacturers have got to be shipping maestros, no matter the size of their business. After all, one of the quickest ways to turn off a new customer is to get an order wrong or send a late shipment. Even your most loyal clients will only give you so many chances before a shipping delay or mistake turns them off of you completely. Instead of trying to do damage control and clean up shipping messes, prevent them right off the bat with the use of Epicor ERP shipping management tools. Epicor's shipping software is a user-friendly system designed to create a single core for your company's shipping operations. Here's a quick breakdown of all the different features and functionality Epicor ERP shipping software will put into your hands.
Multi-Carrier Rate
Epicor ERP's rate shopping functionality allows your customers to choose from the best carrier prices no matter where you need to ship. One carrier might have better coverage of a certain area. At the point of purchase, you can give customers the different options, rates and delivery times. By empowering your customers to make these decisions, they'll be much more likely to enjoy their service.
Consolidate Orders
When you use the Epicor shipping and receiving module, you can accommodate customers asking for multiple parts that might have different completion and shipment dates. You can also allow them to decide whether they want every part as fast as possible, or if they want one consolidated and thus more cost effective shipment. This is much more favorable than taking much longer to ship a customer's whole order and then having to explain later that the shipment had to wait on the completion of only one particular part.
Regulatory Requirements
The shipping module will make it much easier for businesses to comply with regulatory shipping and manufacturing requirements. This could be especially important if you are shipping across borders and into areas with differing regulations. The automated processes will be able to meet any necessary regulatory requirements for international shipping. That includes creating and filling out, when possible, the requisite forms for such shipping. International shipping fees can present a huge cost, whether you as a company choose to assume those fees or pass them on to your customers. Epicor ERP shipping software will allow you to cut back on those costs and be transparent with clients about their origin.
Container Tracking
With Epicor, your business receives notifications throughout the entire process of container shipping. That includes shipment date, weight at time of shipment and the estimated date of arrival. Once the container is received, a PO receipt is automatically generated to enable an easy calculation of the expected transport cost. Epicor enables manufacturers to stay up-to-speed on shipment status by updating shipping information throughout the process.
Wrap Up
Your ERP system will act as a singular, powerful nexus for your shipping operations. Epicor will not only allow you to manage shipping and receiving processes, but also keep you notified every step of the way.
Epicor's shipment application provides customers with a central application to monitor all of your outgoing processes and items. Your data will be stored in one single, easily accessible place—whether that's container info, customer needs or customizations of a specific item. The online editing and automation encourages more accuracy in your data and will allow your businesses to increase efficiency and cut costs. Transferring these savings over to the customer will ensure that they keep coming back.
If you are thinking about implementing Epicor and want to learn more about how it can benefit your company's shipping operations, save money and promote efficiency, get in touch with an expert at Datix today! An Epicor Platinum Partner, our consultants are experts in both Epicor ERP and the manufacturing industry. We can help you figure out if Epicor is right for you.
{{cta('770c1544-d87d-4acb-9fc4-7a25e1385094′,'justifycenter')}}