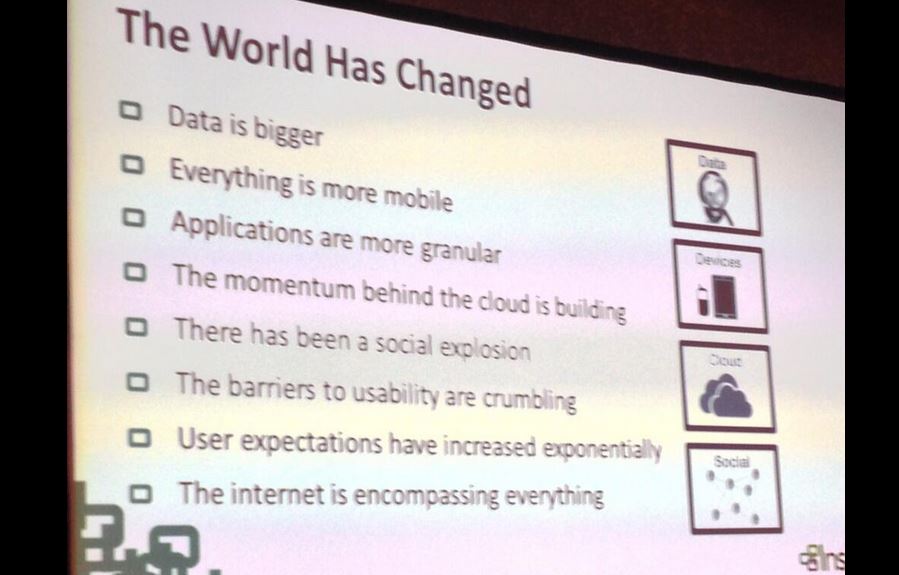 Good architecture, says Epicor Software, separates concerns, allowing areas of the business to evolve independently while also relying on each other to contribute to the success of the organization. Epicor separates the design and development of their technology platform from the applications themselves. The foundation of Epicor ERP 10 is the powerful next-generation Epicor ICE 3 Business Architecture.  Epicor ERP version 10 furthers Epicor ERP interoperability and empowers users to define ERP for themselves and share it with others.
Each service, Epicor announced yesterday,  functions as a reusable component covering every major business aspect managed by ERP (e.g., Bills of Material, Invoicing, Material, Orders). Each service is customizable and use rules engines, rather than fixed code, to control fundamental needs such as rounding, currency, legal numbering, and book structure.
Here's what Epicor has announced about their latest updates to their Business Architecture. Epicor ICE is:
---
Reliable
Epicor ICE allows online backup and complete fail-safe options. Ensuring availability meets the most rigorous service-level agreements.
---
Agile
In an SOA (service-oriented approach), business logic, that represents software processes is broken down into a series of loosely coupled granular "business services" which are then made available and discoverable on a network via web services.  Epicor ICE reduces the cost and complexity of technology adoption by being completely ready for business.
---
Scalable
Whether your business is at a single location or spans multiple sites around the world, Epicor offers scalable and easy to deploy solutions for simple to complex operations. In particular, for deployments requiring high end scalability, all business logic within Epicor applications is encapsulated within objects that are executed via application servers.
---
Accessible
Epicor ICE includes the Epicor Everywhere™ Framework for complete user interface and device control, including utilizing Microsoft .NET Windows desktop application technology to provide users the most effective platform in order to maximize their environment.
---
Flexible
Epicor ICE also provides flexibility for the client deployment with support for Windows forms, Web forms, and Mobile device forms.
---
Customizable
Epicor ICE has a built-in customization engine based on Microsoft Visual Studio® .NET that allows companies and individual users to customize and personalize their environments without the need to alter existing source code.