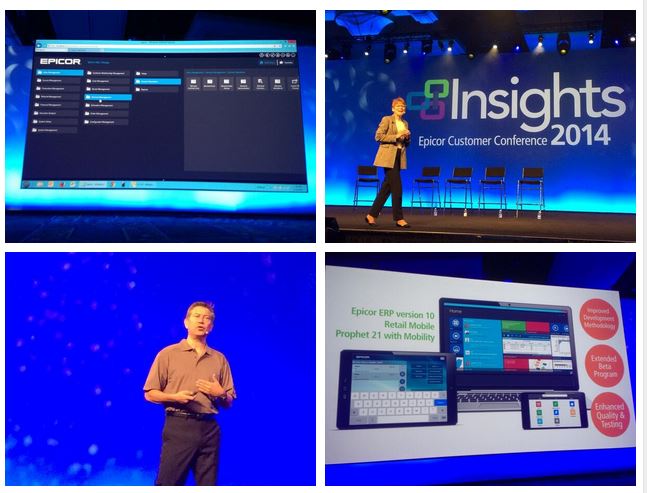 Epicor Software Corporation announced today the unveiling of their latest software ERP 10. Epicor users, the company says will now gain improved performance, scalability, interoperability, ease-of-use along with reduced cost and complexity. The announcement came during their annual users conference Insights, held this year in Las Vegas. Epicor announced support for SQL Server 2014 as part of the technology foundation designed to help drive twice the performance and four times the scalability of previous ERP releases, according to the company announcement.
---
Also, Epicor is now equipped to be run exclusively on an end-to-end Microsoft technology stack.  Users can source IT support from Windows ®, SQL Server and .NET professionals instead of proprietary technologies.
"Epicor ERP version 10 is optimized for the SQL Server 2014 data engine, analysis and reporting services, enabling our solution to scale from 30 to 1000s of users in a very cost effective manner," said Erik Johnson, vice president, technology strategy at Epicor Software.
"SQL Server 2014 provides exactly what our ERP customers are looking for in a database technology — easy to manage high availability and fast data processing capabilities. In virtually all aspects, Epicor ERP version 10 performance is now double that of our previous releases."
Read more about the technological support from Epicor here.
Epicor Software Corporation is a global leader delivering inspired business software solutions to the  manufacturing, distribution, retail and services industries. With over 40 years of experience serving small, midmarket and larger enterprises, Epicor has more than 20,000 customers in over 150 countries.
As an Epicor partner, Datix is skilled in ERP implementations and upgrades. Can we help you? Contact us anytime with any questions you may have.