Datix has exciting news for businesses seeking to upgrade or implement Salesforce CRM. One of our lead developers, Michael Dintaman, was recently certified as a Salesforce CRM Administrator; further solidifying him as an area expert regarding Salesforce support, design, and customization.
The certification permits Dintaman to design and manage ongoing developments of Salesforce cloud-based applications. Many business leaders believe that the Salesforce Administrator is the single most important entity of a Salesforce implementation. The role authorizes Dintaman to manage a wide array of tasks including app customization, development, database cleanup, user training, vendor management, and ongoing documentation. He is also permitted to perform several key implementation deliverables such as; sharing Salesforce application rules, user hierarchies setup, and establishing territories.
How can a Salesforce Administrator assist with Salesforce support?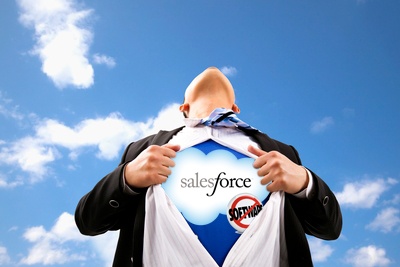 The administrator is responsible for integrating large amounts of data into reporting modules, then optimizing it through simple dashboards for easy retrieval. The admin can also feature specific data for particular departments through the use of dashboards and monitor the security of such information.
Another fundamental responsibility is user training. The admin teaches users how to navigate and interpret custom data sets from their Salesforce applications and dashboards either from a desktop or mobile phone. A key indicator of a successful CRM implementation is level of functionality the CRM allocates to its users. The admin is charged with designing how the CRM will survey, distribute, and display vital data for practical purposes. User experience is significant in this case because it is these individuals who will interpret the data for key business decisions. Providing Salesforce support for this reason alone is important.
How could that benefit you?
Datix believes that Michael's certification further demonstrates the commitment and expertise and best practices that we have built a reputation for. It is more beneficial for a client to partner with a single source for all their software implementation projects, and this help's us provide that ability. Effectively syncing databases from an ERP to a CRM streamlines business data to key decision makers such as; engineers and marketing managers. Michael's expertise will help us continue to push the limits of what is possible in the enterprise software space; especially when it comes to Salesforce support for our customers.
—
Datix team members hold a number of certifications in Enterprise Resource Planning and Customer Relationship Management software. Each certification exposes the level of integrity and Datix displays for their clients. And these warrants of authorization are significant because clients know Datix utilizes industry best practices to implement projects, like Salesforce CRM.
—
For information regarding how Michael and the Datix Inc. team could help you with your Salesforce support, implementation, management, or design please contact Marketing@datixinc.com.