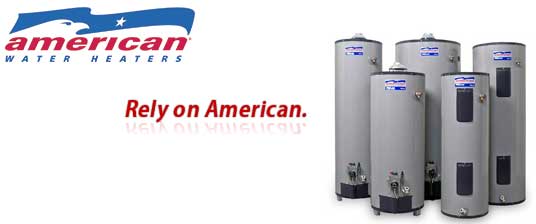 Customer service can be challenging. Particularly where warranty information is involved. American Water Heater Company, a leading manufacturer of high-quality water heater products, turned to Salesforce to handle their customer service needs.
---
Salesforce allows them to:
Manage warranty, site inspections, and service calls from one place
Resolve 25,000 cases per month with agent consoles for sales reps
Increase customer satisfaction with improved accuracy and consistency of service
"We manufacture more than two million water heaters a year in dozens of models and sizes.  We need to track product details, wholesaler information and customer data so we can properly manage our tank and parts' warranties," said Keith Overbay, supervisor of warranty administration at American Water Heater Company.
Better Visibility
Salesforce gives their sales reps visibility into warranty issues and support calls. Now the company is able to continually manage and improve their manufacturing and service operations. Using the Salesforce Platform, they created custom apps instead of wasting time on time consuming manual processes. For example, their Accounts Payable application gives them a way to automatically authorize payment of plumbing bills for warranty covered issues.
About American Water Heater Company
American Water Heater Company has manufacturing, research and development, and corporate offices located in Johnson City, TN. They are a leading manufacturer and major supplier of high-quality residential as well as commercial water heater products to the US market and 34 foreign countries. They are proud to make their products in the USA with an emphasis on continued manufacturing excellence. The company employs approximately 1,300 people, and operates three manufacturing facilities in Johnson City, Tennessee, and one in Knoxville, Tennessee.
Image: plumbingpro.com