Software Implementation Process Training
Our proven methodology. Your passions and company values.
We believe the key to a successful CRM or ERP implementation is plotting out ROI goals and essential processes to complete your project journey. This key belief has opened many doors to success for our clients.
Through this way of thinking, we developed a proven methodology based on a business-first approach, to maximize our clients' software investment. This lens shows that training clients is one of the most critical steps for project success.
It's not always the capability of the solution, but the best practice for your business: Your employees, integrations, requirements, and your business strategy all need to align.
We know that the way a business uses CRM or ERP software is just as important as the software partner you trust with implementation. Because our expert consultants take the time to understand your business processes and help you clearly define project objectives, we can provide easy and affordable software implementation.
There are many phases to a typical ERP project and we consider your team's ability to operate your new system to be one of the most important. That's why training your team is a principle part of our approach. By training and providing tools that are necessary to mesh your team's skills with your enterprise systems, the experts at Datix create your own in-house software experts. Plus, we make it easy, engaging, and fun.
The bottom line: enterprise software is only as efficient and intelligent as the people who build it and the people who operate it.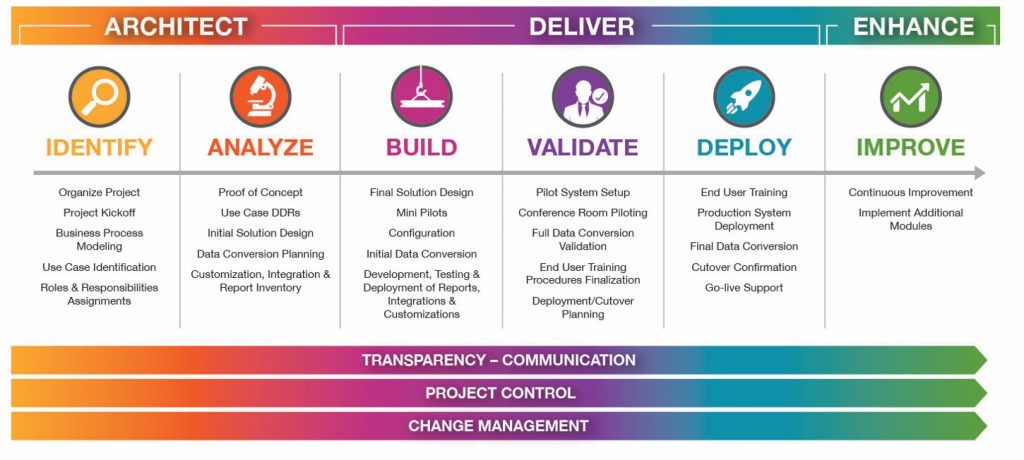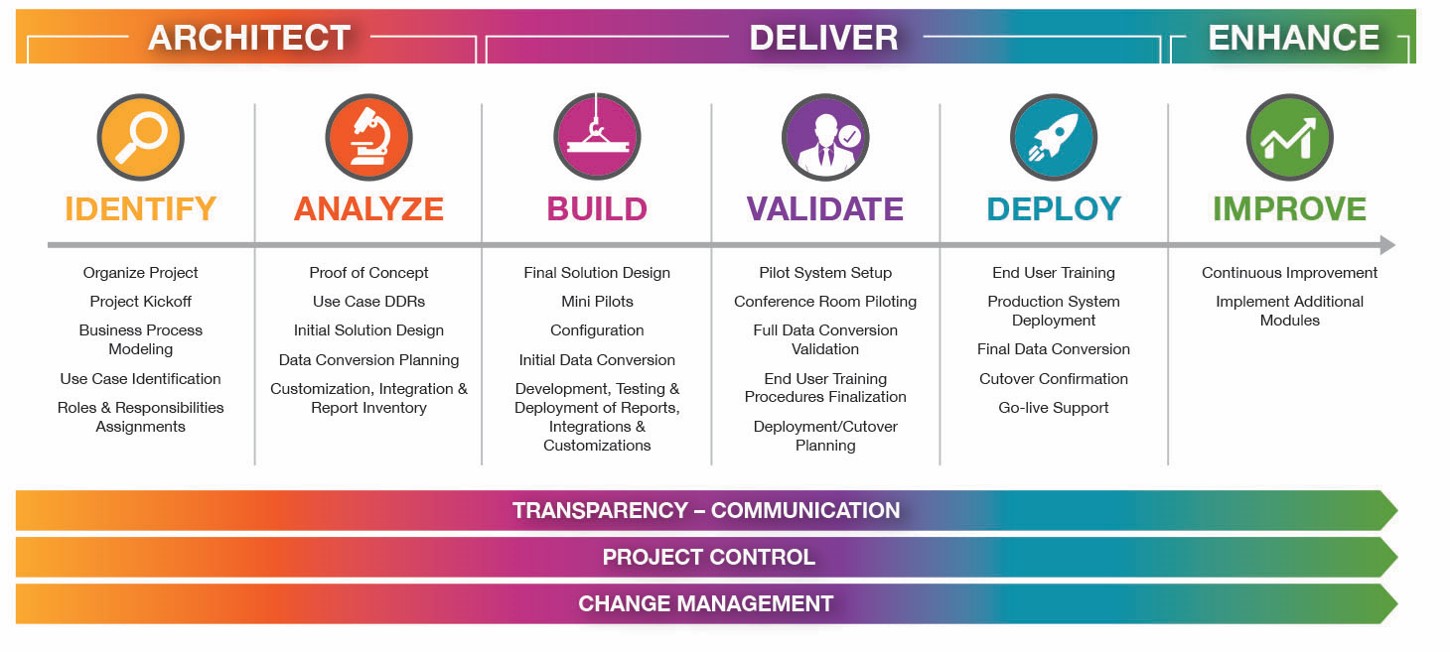 Refining business operations before selecting or implementing enterprise software results in a smoother marriage between your business and its new technology.
Your project begins by taking a look at your business through the lens of a broadly structured organization before narrowing our focus on the departments and how they relate to processes. Then, we move into determining the context of operations–the highest-level macro processes at the application level and how they fit in each department of your business.
This pyramid allows us to capture, document, and review the scope of the project. With this information, we empower your organization to make informed decisions about the project as well as keeping its entire timeline on track and on budget.
Contact Datix To Start Your Transformation Starts Today
Datix specializes in understanding business processes and leveraging that knowledge towards software that can transform your organization.
Email us with any inquiries, we would be happy to answer your questions.