Datix, Inc. has been proudly headquartered in St. Louis for the past 15 years. We owe our success to the talented employees who have joined our team. It is exciting to see the tech community growing here.  Connectria, the number one cloud provider for 2012, also headquartered in St. Louis, found many reasons why the city is a prime up and coming location for tech development:
IT/Tech start-up scene- Over the last several years St. Louis has gained national recognition for its rapidly growing IT start-up community. Forbes has mentioned the city as a model for other aspiring tech hubs.  Each day the St. Louis Business Journal mentions the venture capital being made available to St. Louis start-ups. Some of the organizations leading the charge include: ITEN, Arch Grants, Capital Innovators, Cultivation Capital and many others.  St. Louis IT/Tech start-ups include companies such as LockerDome  and Varsity Tutors, one of the largest tutoring services in the U.S.
Good universities/lots of talent- St. Louis is home to over 30 colleges and universities with many producing some of the top IT talent in the nation. Some notable institutions include Washington University and Saint Louis University with nationally respected entrepreneurship programs.
Excellent quality of living- Cost of living in St. Louis is one of the lowest in the nation. Based on CNN Money's cost of living calculator, housing is not 100%, not 200% but 300-400% cheaper in St. Louis than some areas on the coasts. Beyond the office and home, there are plenty of events, festivals and large parks. Forest Park, for example, is one of country's largest urban parks and is close to 50% larger than New York's Central Park.
What People are Saying
"New tech hubs, like St. Louis, are emerging. St. Louis' rise can serve as a model for other would-be hubs." –Forbes St. Louis: A Model For Aspiring Tech Hubs

"My hope is that today's entrepreneurs in St. Louis will choose to reinvest their capital and create a sustainable ecosystem like the ones seen in Silicon Valley, Boston, and Seattle."
– Chuck Cohn, Founder and CEO of Varsity Tutors

"I love St. Louis and people don't realize how fast the tech industry here is growing.  I really want to see it become a tech hub we have numerous businesses: Express Scripts, Monsanto, Boeing, Mastercard that are hiring developers on a regular basis and we need the talent to continue to develop regionally."
 – Bryan Sapot, President of Datix, Inc.

"Our business location is great for ease of travel because we are centrally located. And the cost of living is lower and the quality of life is great for raising my family. The city is trying to become a tech hub, and we have made changes recently. A lot of opportunity to upgrade the region technically.
– Michael LoBosco, Account Executive at Datix, Inc.
Forbes Ranking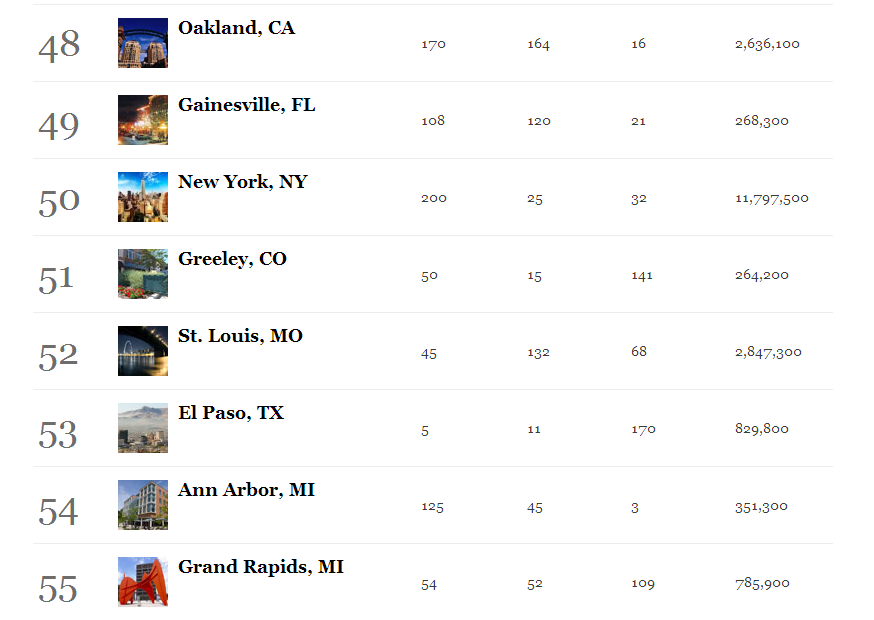 Quick Look
Major Industries: Bio-science, Heath care, Education
Forbes Best Place for Business and Careers: #52 out of 200 cities
Metro Population: 2,847,300
Cost of Living: 6.6% below the national average
We are optimistic and realistic at the same time. Saint Louis has a lot to accomplish in order to become a dominant tech center.