Learn how to increase your revenue and improve customer service with Epicor® 9 and Salesforce integration.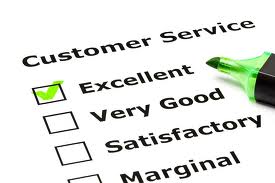 Please join us: Tuesday, August 20, 2013 1:00 PM – 2:00 PM EDT
Registration is available at gotomeeting.com.

Integrate your customer and financial data with Salesforce, and give your teams the data they need to:
Increase revenue:  Provide sales and marketing teams with important customer purchase and payment data to power more targeted and effective sales and marketing engagement.
Improve customer service:  Respond more effectively to customers by having relevant marketing, sales, and customer service data available in one place.
Reduce cost and increase speed:  Eliminate manual data entry systems in the customer purchase process ensuring accuracy and shortening the quote to cash cycle.
Scribe Software easily brings your customer data anywhere it's needed so your applications can create business value faster.