Streamline Business by Integrating eCommerce and ERP Software
The growth of eCommerce in recent years has rewritten the books on online business. In 2017, online eCommerce sales represented 49% of the growth for the retail sector. The result was over $450 billion spent in one year, a six-year high within this industry.
With the growing transition towards online sales, many businesses are trying to adapt. As eCommerce sales are predicted to reach over $600 billion by 2022, this becomes critical. For some owners, the question becomes how they can integrate this into their existing ERP solutions? How would this benefit your sales potential and overall growth becomes a crucial question.
1. New Customers and Markets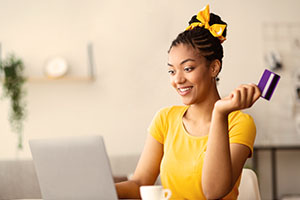 As every business develops, the ability to enter new markets and gain new clients is crucial. By integrating your eCommerce software with your ERP system, you can synthesize the best of both. Utilizing existing data and information within your system, staff members can generate product pages akin to searches by prospective customers.
By capturing this from previous sources, you can adapt to changing circumstances. Once something is created in your primary system, it can be filtered outward to all potential areas, without issue.
With the probability of expansion, this becomes essential over time. As opportunities present themselves, one needs an integrated system to support any new goals. A system that can match everything set out for your business.
2. Coordinated Marketing Overviews
We live in a fluid era for marketing—campaigns are specific in nature and digital in execution. This transition has led to a transformation of how companies reach out to prospective customers.
By pairing digital and traditional marketing methods, you can synthesize your marketing approach. Whether it's an email campaign, social media, or print, keeping track of these different elements is essential. At the same time, companies undertaking a multi-channeled approach to their selling will find many benefits.
ERP software streamlines your business's primary tasks, and for companies selling across different venues, eCommerce and ERP integration becomes essential for your organizational needs. Keeping all your data and information standardized will better structure your business processes to prevent error. Plus, your expansion can be done easily as all information is coordinated into one overarching system. Thus, synthesizing your marketing, eCommerce, and sales data without any errors.
3. Better Order Processing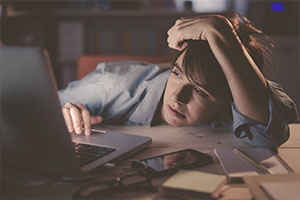 Properly processing online orders is critical to a business's success. If left unchecked, order entry can be a time-consuming process as staff members have to manually enter everything. This can lead to possible errors and other customer issues if mistakes are present.
ERP and eCommerce integration will make sure you're prepared and will streamline order processing and remove the possibility of error from repetitive manual entry.
4. Stronger Customer Visibility
Similarly, this can enhance your online customer service. When fulfilling these orders, providing that extra something can make them happy. By reorganizing this, customers can be easily updated on their status in real-time. Meanwhile, this sales information can be converted into purchasing data in your ERP system.
Learning what customers are buying the most can provide a wider picture of your business. By determining your customer viability, you can better connect with clients, resulting in new opportunities and customer retention.
Wrap Up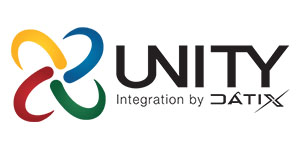 Automated tasks, increased efficiency, accurate information, improved customer experiences, real-time data—ERP and eCommerce integration have countless benefits. And Datix can help you complete a successful, comprehensive integration that will match the specific needs of your business. Not to mention, our integration solution, Unity, connects eCommerce and ERP software without any hassle from your end. Unity's sophisticated error handling and flexible architecture take the stress out of software to boost processes throughout your enterprise.
If you're ready to gain an edge over the competition, contact Datix for more information on our integration solutions!