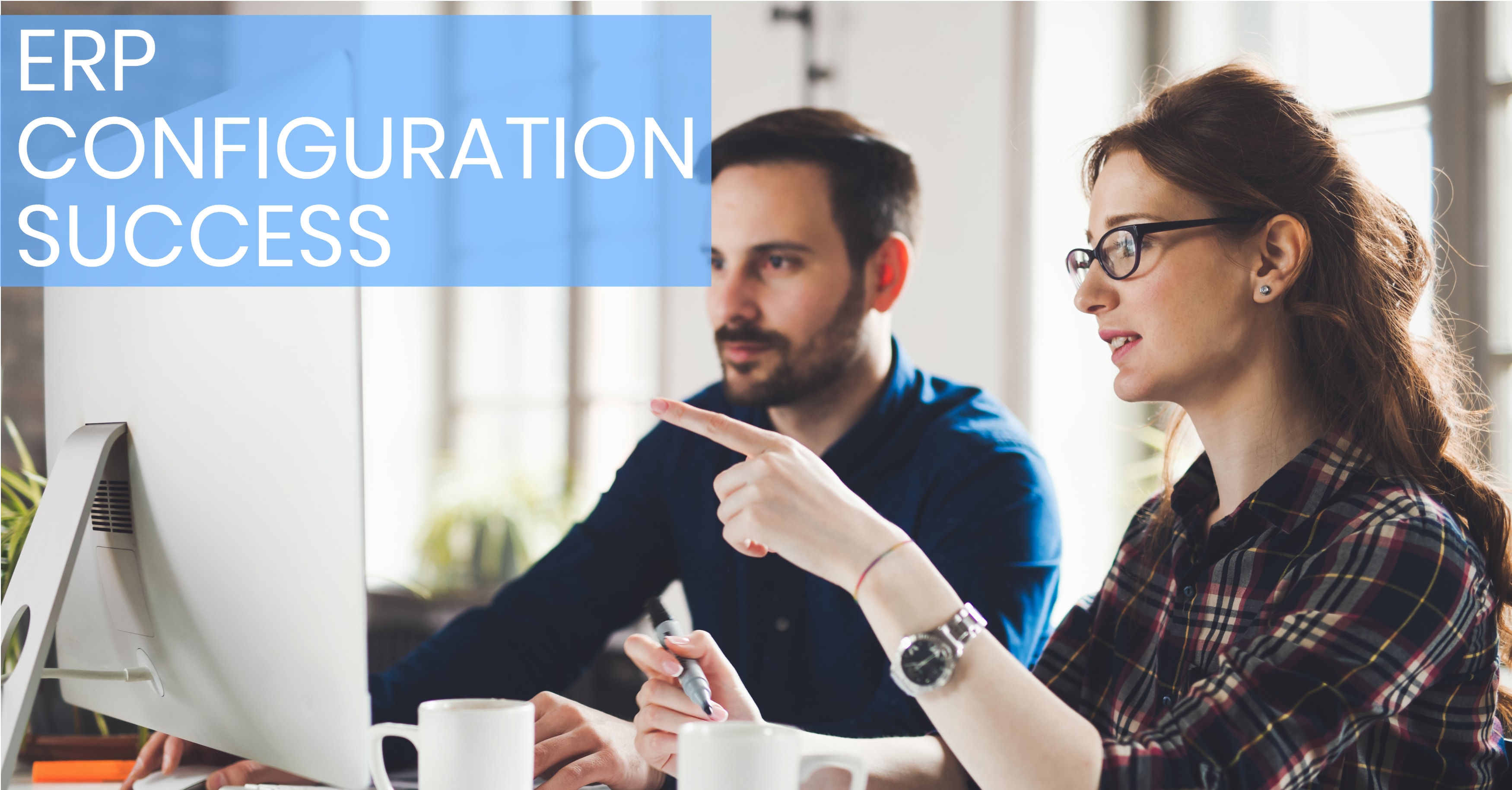 ERP Configuration
One of the most critical steps of ERP implementation, ERP configuration, involves aligning the included functionality of your ERP to your business processes—not altering the very structure of your chosen platform, but merely molding it to support your day-to-day business operations. Although the two terms can be confused, ERP configuration is not customization. Customization of your ERP is the process by which you change the source code of your software, and may not always be in the best interest of your business. Configuration, on the other hand, is an ERP implementation requirement.
If you imagine your ERP as the house that will host all of your workflows, tasks and manufacturing processes, then configuration is the interior wall-building—you already have the general exterior given to you by the ERP vendor, but you can decide how the rooms will be arranged according to your needs. Proper system configuration will be one of the first moves your business makes towards a successful and beneficial lifetime with ERP.
Configuration is Crucial
When you configure your ERP, you set the system to work with your company data, parameters, fields and workflows. This is where you design the software that will get you all of those jaw-dropping benefits that your ERP sales person told you about. Proper configuration truly sets the stage for future ROI; your business will need to teach your ERP the daily language of your business—time zones, financial standards, customer needs and back office operations. This is also the stage where you can set your enterprise software to recognize and segment revenue by certain locations or manufactured items, or whether your organization will pay for the cost of shipping when it comes to customer returns among other company policies and constants.
Where ERP Configuration Fits in the Implementation Process
The configuration process should happen once you already have a project team assembled and an ERP platform selected. You can't model the interior if you don't already have an idea of the exterior. To make the configuration process easier, you'll want to undergo a thorough platform selection process to find the software that will most closely fit your business processes. You don't want to end up springing for an ERP platform that sounded good in the sales pitch but that ends up not having the modules and functionality that your business truly needs. If that's the case, your business will be required to invest even more money and time into complex software customization, which requires going into the source code of the ERP and altering it completely.
As we've written about before here, overdoing ERP customization will ultimately result in wasted money and could negatively affect the performance of your software. So, how do you ensure you know everything you'll need your future ERP to do? The answer is business process modeling.
The Key: Business Process Modeling
Your future ERP software needs to be properly aligned to every single one of your business processes. Therefore, it stands to reason that you need to understand and model those processes before configuration. A thorough business process modeling stage is critical then for a successful ERP configuration. That means speaking with every department and potential ERP user and documenting their unique responsibilities and processes. You can't just take a high level of your operations and expect to be able to build your ERP solely on that perspective. The business process modeling stage aims to hear from every single employee and to build a rich, detailed view of your business' operations—some of which your top-level executives may not even be aware are happening.
Day-to-day tasks will be the most important to map, but make sure you have potential users listing every single process they are responsible for—whether that task happens every hour or just once every quarter. Then your project team will be able to accurately configure the parameters of your ERP to the business' requirements.
Wrap Up
ERP configuration is one of the first and most important steps in the implementation process—it's the start of a conversation between what the software is able to do and what your business needs it to do. Your project team will define the real-time behavior of the platform—whether that's data collection and reporting, operating priorities, or setting different manufacturing environments at separate company locations. Make sure you invest enough manpower into the operation, and you'll be sure to reap the rewards of your beautifully built ERP for years to come.
If you're about to undergo an ERP implementation and want to get that crucial configuration stage right, get in touch with one of Datix's consultants. Our experts have over 20 years of enterprise software implementation experience, and our comprehensive service from start to finish has earned us the status of Epicor Platinum Partner. We know how to get this tricky stage done right.
{{cta('770c1544-d87d-4acb-9fc4-7a25e1385094′,'justifycenter')}}