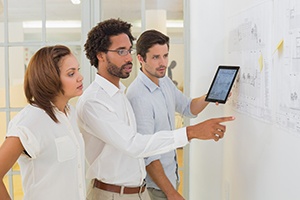 How employees retrieve relevant information inside their organization is becoming increasingly challenging. Conference calls and emails can often become irrelevant or background noise. It's becoming more difficult for managers to stimulate engaging enterprise communication for users to retrieve relevant information in order to make better business decisions.
Are your users efficiently able to retrieve fulfilment confirmations, production status reports, or even news of a new team hire?
A sad but true reality of internal engagement is users are not interested in tracking down a source for a simple query. The answer may be irrelevant or vague in nature–just to be passed along to the source that initiated the process and accomplishes nothing. The lack of such internal knowledge holds businesses back from success.
Enterprise communication and information sharing are a powerful tools many companies fail to appoint inside their organization. Encouraging such an influential company culture is even more of a challenge with an obsolete management software. Generally, an ERP which lacks agile mapping and integrated business processes fails to aggregate greater transparency of workflows for multiple users on many levels at many locations.
---
The Epicor Answer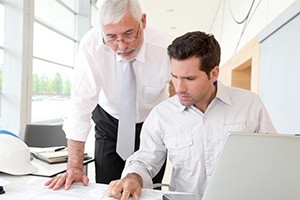 Out of the box, Epicor ERP version 10 is integrated with a way for companies to communicate across their organization, nation or globe. Epicor Social Enterprise is an effective enterprise communication tool aiding response times. It also allows team members to work quickly with one another to generate capital faster.
The UX/UI set up resembles today's top social media sites. Users are more inclined to utilize the relevant feature due to its ease of use and streams updates of a specific process or topic. It is an optimized resource of internal information and effectively integrates departments. The organizational grapevine is virtually nixed—alleviating both internal afflictions to operations and the impeding views from internal silos.
The system is designed to support information exchange across the entire business. Whether you're a batch processer or manufacture make-to-order high spec or private label products, your sales force can opt to stream process updates from engineering in order to track fulfillment operations in real time or track account invoices—virtually from quote to cash.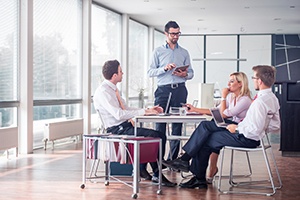 Activity streams are used to monitor changes, conversations, and discussion topics and can be accessed in a browser or in context of the relevant ERP form. Users are enabled to filter streams and have access to the information or topic he or she needs. The platform is simple and intuitive, leveraging social media nomenclature (#hashtags, mentions, reposting/sharing) to allow users to work with their Epicor ERP more easily.
Epicor's social network gives a 360 degree view of day to day operations per department, order, or even specific process anywhere in the value-chain. In a scenario, if production times lag, client facing reps may query an updated production schedule or post a priority shipment need. The benefits are two-fold as customers become bonded to the process rather than waiting on an order, in addition to businesses becoming more supportive of the needs of its accounts. Users can be alerted of any change in status of a workflow (quote to cash), department think tank discussion, or finance operation.
Changes in customers (engagement updates, new customer, customer group changed, customer on credit hold, customer taken off credit hold)
Accounts receivable invoice tracking (whenever an invoice is created)
Accounts payable invoice tracking (whenever a debit memo is created)
Orders (order tracking, order header tracking profile, large orders, order held)
Shipments (shipments closed, shipment freighted, shipment shipped, shipment ready to invoice)
Job (new job, job completed, job engineered, job comments)
Projects (project milestones)
Quotes and Tasks (quote header tracking: quote has been quoted or expired, request for quote tracking, task has been assigned or completed)
---
The Power of Collaboration
The impact of collaboration delivers the same significance for small organizations as they do large conglomerations. It is important for all team members to be engaged inside departments and with the micro and macro forces around them. Business are most successful when equipped with relevant, user-friendly engagement software, like Epicor version 10's Enterprise Social Network.
Interested in improving enterprise communication with your business? Our team specializes in helping organizations do exactly that.