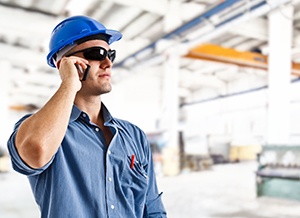 Epicor® CRM mobile options
Bryan Sapot, Founder of Datix:
We have added quite a few features to the Epicor® CRM dashboard over the last few months, but we are most excited about the mobile dashboard for those still using Epicor® 9.
I find myself going to visit clients or prospects in industrial areas and wondering if these companies are on our marketing list or if we have contacted them.
In the past I would call our sales department and ask, but what I really needed was mobile access to our customer data. Last year with the release of Epicor® 905 a new module called Epicor Mobile access was added to the product. Epicor Mobile Access enables you to create dashboards targeted to mobile devices, so I took our CRM dashboard and turned it mobile. Below are some screen shots of the results.
This dashboard is almost an exact copy of the Epicor® CRM mobile dashboard with some small modifications. On our CRM dashboard we have tabs for Customers, Prospects, Follow Ups and Un Called suspects, these were removed because we are only going to search for specific companies from the mobile dashboard. We used updatable BAQs so I can add new customers and notes through the dashboard. I'm going to cover updatable BAQs and their impact on our CRM system  in a post next week.
The steps to create a Epicor® CRM mobile  dashboard:
Open your desktop dashboard in Dashboard Developer
Click on Actions -> Generate Mobile Dashboard
Choose a name for the dashboard
Open the mobile dashboard in Dashboard Developer and edit it as normal.
A couple of things to keep in mind when developing Epicor® Mobile Dashboards:
Graphs and charts are not supported
Remove extra fields you don't need
Epicor® Mobile is browser based, you don't install anything on the phone
iPhone, Android, Blackberry and most other mobile devices are supported.
After you a done using the dashboard you must log-out or it continues to use a mobile license.
You can deploy as many dashboards using Epicor® Mobile Access as you like. Currently we only have only have one
Above is a quick search I entered Epicor® and clicked search to get the results below.
You can see in this screen shot the Edit button, clicking this allows you to change the customer data through the mobile dashboard. You click or tab on a record to selected it and then you can choose for the different dashboard "tabs" in the drop down box, below I chose CRM calls.
From this screen you have the ability to update the call directly from the phone.
I would be interested to hear other ideas on what people would use on a mobile dashboard and specifically CRM. Add your voice to the comments below.
Suggested