How Can MTS Manufacturers Lower Costs and Reduce Inefficiencies?
For many small-to-midsized businesses (SMBs), keeping pace with technology has been secondary. Many manufacturers believe what worked before will be the standard for the future. Yet there are some areas where change is beneficial to their growing business.
Made-to-Stock (MTS) firms are always looking for ways to lower costs and reduce major inefficiencies. Between forecasting customer demand and determining which products to emphasize, there's much to account for. But what's a major area overlooked by many producers?
The Business Documents Question
Sales orders, day-to-day tasks, and other requests inevitably generate a lot of documents. This results in businesses dealing with the costs for sending, receiving, and maintaining multiple forms and often overwhelms the departments they're supposed to help.
A key consideration for any business technology is simplifying daily tasks to create a better-focused workplace. Eliminating unnecessary elements or repetitive tasks can provide a stronger foundation to achieve your business's goals. That's where electronic data interchange (EDI) comes in.
What is EDI?
Electronic Data Interchange (EDI) is a system that links together different computers to exchange vital business documents. By connecting your company to their clients and other partners, you can transmit important items between one another seamlessly.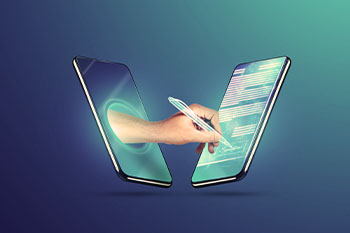 Instead of standard postal mail, emails, or faxes, you can send forms and other key information to the correct staff members instantly. The result is an improvement upon your traditional way of interacting with customers.
In the past, when a client placed an order, they contacted you via one of the three above-mentioned options, leading to a web of communications between both parties that could distort the original request. Back and forth emails, calls, and other transmissions likely result in disorganization before the order is even placed.
Alternatively, EDI directly links your servers, forwarding the items, without any cumbersome setups. For manufacturers that are more reliant on direct customer interactions—or with fewer website resources—this is ideal. Creating the right environment for you to satisfy their needs and reducing the number of physical documents required.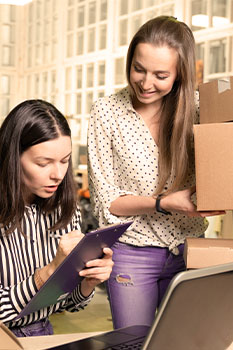 Wrap Up
Allowing better connectivity and fewer steps to complete any transactions, EDI can restructure how you perform as a company. Combined with other office technologies, this can transform how your MTS firm works with clients to achieve the best outcomes while growing your business.
Interested in learning more about how EDI can help transform your business? Or are you ready to take the next steps to implement this cutting-edge software? Contact Datix today!