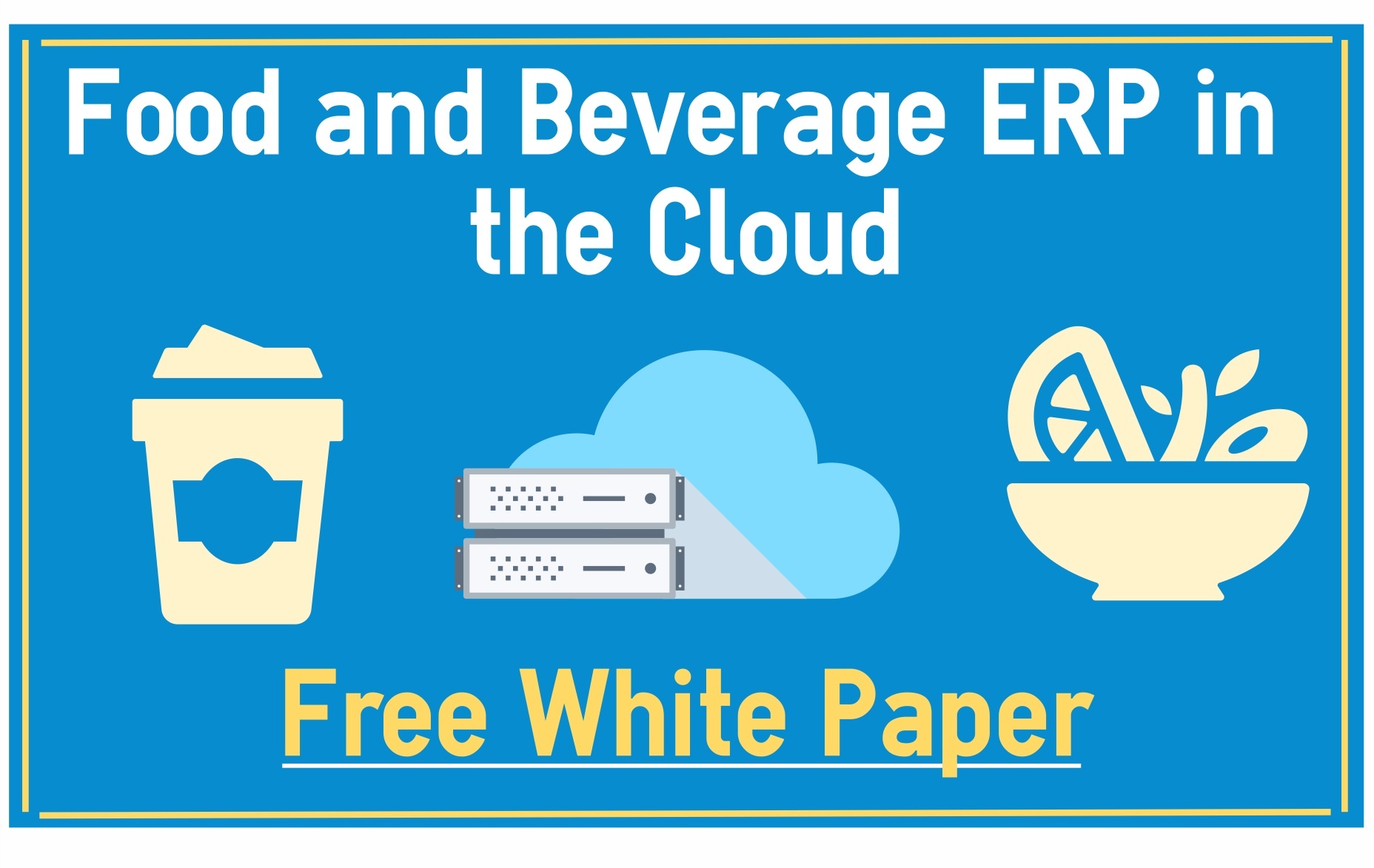 Recent changes in food quality and contamination prevention mandates, including the Food Safety Modernization Act of 2011, have changed the face of food manufacturing, supply chain, packaging, and distribution. New federal regulation coupled with demands from major retailers, are forcing food and beverage industry entities to streamline, revamp, and reform their product supply and traceability utilities to be extremely fast and nearly 100 percent visible. This includes the ability to enact a full electronic recall in under four hours and immediate reporting of data for audits and document requests. The new challenge for midmarket manufacturers is rapidly becoming how to optimally adapt to this changing environment through the use of agile management resource software. If you were required to produce complex reports of information as wide ranging as recipes, quantities, costs (right down to ingredients) and known risks and allergens and as far back as two years, could you? Many midsize food businesses that find themselves piling up stacks of easily lost paper records or running legacy ERP systems too heavily reliant on Excel will find that they can't. That's where Food and Beverage ERP in the cloud (and this white paper!) can come in to help.
Through implementing an up-to-date cloud-based enterprise application, we've found that food and beverage manufacturing businesses can create a single source of truth within their company, from accounting to the shop floor. With every single sliver of important data stored and secured off-site and in the cloud, any employee can have access to the information they need whether its an accounting manager evaluating costs on-site or a member of your sales team visiting a customer offsite, who can then view instant inventory levels or delivery estimates before closing a deal.
With recognition to the unique challenges that the food and beverage manufacturing industry faces, we've decided to evaluate practical application of a cloud-based ERP solution, Plex Systems to the specific restrictions and requirements that you face daily, and unpack some of the features and modules available for food manufacturers that could help you mitigate risk and increase profit. Download the full white paper by filling out the form to your right to get started on learning more!
What You'll Find in The Food and Beverage ERP Plex White Paper
This special report explores the application of Plex Systems ERP cloud software to midmarket businesses in food and beverage. The white paper will evaluate the main issues that these organizations face in the modernizing food and beverage industry, including food traceability, FDA compliance, inventory management and scheduling. Through the investigation we will address the specific solutions that Plex Cloud ERP can provide to mitigate risk and drive revenue for food and beverage businesses and their specific needs.
Inside you'll find sections on:
Common Food Industry Risks and New Regulations
Food and Beverage Firm Objectives and How Cloud-Based ERP Can Help You Meet Them
Solving Compliance Challenges
Materials Traceability and Quality Assurance
Minimizing Production Costs
How to Master Planning and Scheduling with Cloud ERP
Inventory Management
Next Steps
If you found the guide helpful, or if have you any feedback on anything else you'd like me to include in the white paper about Plex, food and beverage ERP in the cloud and the F&B industry in general, feel free to drop me a line at khollenbaugh@datixinc.com
Alternatively, if you are a food and beverage manufacturer and need a sounding board on whether Plex might be right for your business and how to undergo an implementation, contact one of our consulting experts today. Datix are Plex partners and have sophisticated experience with implementation and deployment of cloud-based ERP.