Salesforce is a great tool that improves every year. It's taking the CRM industry by storm, and it's easy to see why. It plays well with other business systems, provides millions of readily available tools through its application exchange, and it's fun to use! It's no wonder that companies are implementing Salesforce in droves, but how many are really getting what they signed up for?
As one of the top mid market CRM consulting firms —and a certified Salesforce consultant— we have the opportunity to partner with a lot of businesses implementing Salesforce for the first time. You may have found yourself reading up on the Salesforce.com and Salesforce1 applications, and picture your organization transforming sales and service processes inside of your company upon implementation. Beyond that, you probably picture increased revenue, greater sales opportunities, and enhanced customer service. The truth is that this vision is 100% achievable, and easier than you might currently imagine. Unfortunately, it's really easy to miss the mark and get things wrong.
Business that think that the software inofitself transforms the business are usually in for a rude awakening when they attempt to implement the software inside of their organization. Training users and getting them to adopt a system that is not aligned to the organization is nearly impossible. That's why implementation processes, training, and adoption strategies are critical.
Here are 8 intelligent considerations for businesses implementing Salesforce inside of their organization.
---
Considerations for Implementing Salesforce
1.) Don't Consider the Cost of Salesforce Until Goals of its Use Are Clear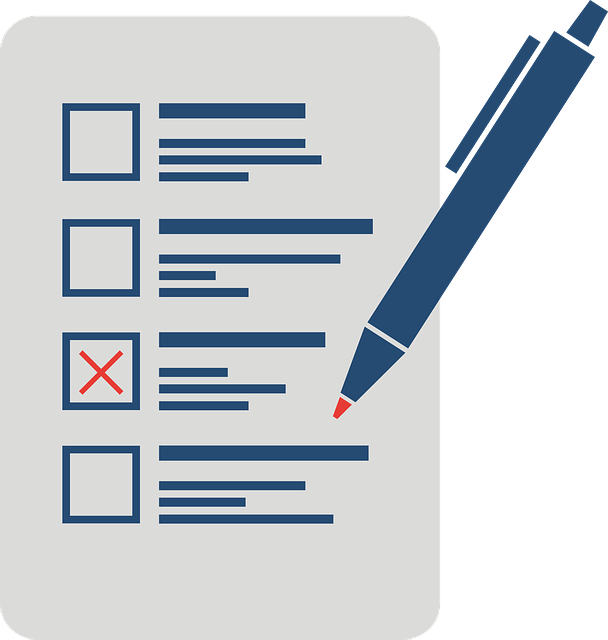 If you've contacted Salesforce lately you may have come across a price of over $100 per user per month. Shocking? Not really. Compared to other CRMs on the market it's competitively priced for what it offers. What buyers fail to consider is how their own business processes will capture ROI after spending the cash to implement it. What do you actually need? Given the array of features Salesforce offers, there is no one size fits all. Your approach to the purchase should consider what the business really needs. You may be a smaller firm needing only a few additional capabilities, or a large mid-market organization needing remote capabilities for sales teams.
Expert Salesforce partners compare your genuine needs to that of the packages. What your competitor has may not be the right tool for you. In the end, if you're over paying for CRM modules you aren't using, that's simply money burned. Smarter software buyers know there are pieces of Salesforce that support their new goals, and there are others that are simply an unrealistic luxury. Both would be nice, but is that a smart decision? You don't know until you properly map out your organizations sales process with a Salesforce package expert.
2.) How Clean is Your Data?
If you chose to upgrade your existing Salesforce application or are seeking to integrate it with another system, you'll need to consider the cleanliness of your data. What this means is record entries, databases, spreadsheets, financials, all must be free of irrelevant and superfluous data. Why? Before you begin your upgrade or integration, project leaders must define a new data model, or how your old information could be expressed in the new system. If redundant or dated information is present in the system you can expect cumbersome functionality. Expert partners can detect these minor hiccups early on. If left undetected, the new system will fail to resolve any challenges you faced in the previous system.
For a new Salesforce implementation or integration, the principles remain the same. If data is not clean, it may be a more effective use of your dollars to reimplement. Your partner will walk you through the steps to complete this task prior to the implementation. In the end, data must accord with a new data model to ensure Salesforce is first purposeful for your users, and second, is integrated into specific modules for effective reporting. Expert partners familiar with these conditions of software have conversations around how these fails of the former system can be improved in the new application. Equally as important, if your goal is to integrate financials or automate ordering to Salesforce from an enterprise system or ecommerce application, data must be pristine for users to compare reporting values, order statuses, and account history.
3.) Be Certain Your Users Are Trained
Price comparison for systems, consultants, and continued maintenance is only the tip of the iceberg. Buyers are often so concerned with how to save a buck, they forget why the project was pursued in the first place. Users are at the core of your software. There is no functionality— and certainly no ROI— that can justify poorly training employees. Training starts at a high level and phases into silos.
If users are not aware of how the system should be used to be profitable, the business as a whole will realize a sunk cost; and not just dollars. A lack of effective training pushes users away from the system, then your firm is paying for unused utility. It's a more profitable option in the long run to spend a bit more money for user edification and best practice training.
4.) Hire or Source a Knowledgeable Admin
A Salesforce administrator is important role that needs to be filled prior to the implementation. This individual will be the eyes and ears of your system. He or she also will be performing future team member edification, as well as be knowledgeable of Salesforce upgrades and modifications necessary in the future. You can read more about the Salesforce Admin from our recently published article discussing its game changing role.
A Salesforce administrator could have the only credentials to set up the application's hierarchy. From the onset, he or she will need to know the level of access users will possess. What should a user see or not see? A common scenario we get is changes in lead ownership. You may have several sales or account managers who work in a common environment in the system. One of your reps feels it is apparent his peer is slacking on nurturing an account and changes history information. By doing so, that individual may have modified a CSR and now instead of an order shipped to the customer, is now on its way to a former address or worse. . .(use your imagination)
5.) Be Thorough in the Planning and Knowledge of Implementing Salesforce
Buyers should have a strong sense of what their end product should look like. If you end up with a product that fails to provide the functionality the business really needs, the project is faulted. In the end, the business is committed to a disparate system because production data is running through it and reports have to be ran.
Plan ahead. Know the features, benefits, and outcomes of tools before adding them to your system. Keep up with new Salesforce functionality. The CRM developer constantly adds new features that are powerful, but may not fit your needs. Certified Salesforce partners can weigh in the decision by creating a document called a use case.
6.) Consider Integrating Salesforce with Enterprise Software to Augment Functionality
If you find yourself needing more out of your Salesforce CRM, you have access to the App Exchange—which is pretty cool. When sales and marketing need to access  production history or shipping criteria the App Exchange can provide access to a whole host of ERP integration tools.
You like it because it fosters productivity and user adoption; not to mention automates business processes, and forwards legal documentation

Administrators adopt it because is syncs critical information to users who are otherwise denied access to certain environments by default of the system.

Users adopt it because it grants them access to key information to close opportunities and make profitable decisions.
7.) Keep The Implementation Simple.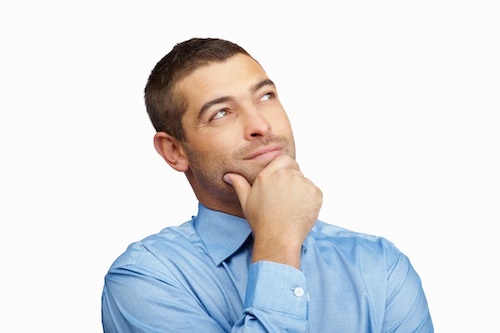 Keep business processes simple. Your sales reps hate entering in tons of engagement history, so don't make them. Let them do what they do best and sell. Do not assume Salesforce is the foundation of your selling existence. It simply should be used as a platform that supports your sales process.
Purchase minimalist features to support your users. Never assume the Salesforce package you desire will be a useful expenditure of investment dollars just because it's in budget. Simple is better. Get your project in motion and push users to adopt it before adding fluff. You may not need all the features of a Salesforce package; instead the unique process of your business may call for a customization needed later, which can lead to better use of the system, overall.
8.) Leverage the Experience of Others
Due diligence is critical. You want a tool that takes you to the finish line first and foremost, but what about after the software is implemented? There are dozens of Salesforce user groups ready and willing to lend their experience . From their words you can better understand the peaks and valleys of what Salesforce can do for different busiensses. Many groups are segmented by city, industry, and hierarchy. You can better understand how users in your demographic— from a high level to an everyday user— navigate the system. Overall, uncertainties of the system will be addressed, expectations will become more apparent, and smarter decisions will be made as the process pans out.
---
Datix is a certified Salesforce partner. We help firms everyday. If you found this helpful, we'd love to help you further with any Saleforce projects you have coming up.
Is your firm being held back due to a disparate CRM? Are problems occurring for reasons unknown? Join the conversation and share your Salesforce implementation needs and experiences with us.
---