Does your current ERP system offer the financial capabilities that meet your business needs today? Have you looked to see what hidden capabilities lie under the hood? If not, it's time to consider having a second look.
Download "Moving Beyond QuickBooks® Software – Enhancing Cloud-based ERP to Drive Manufacturing Growth" now to learn how to create a complete transformation of your financial system by using ERP.
This step-by-step guide will walk you through the process, help identify the right questions to ask, and offer insight into the potential benefits of transforming your finances through software.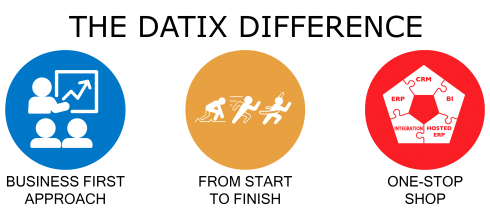 As a software solutions leader, Datix has 25 years of experience supporting manufacturers and distributors. We focus on the unique needs of each of our clients to offer them a comprehensive strategy for their business.