Convergence 2014 (March 4-7) is underway! Held this year in beautiful Atlanta, Georgia, leaders gather to network and learn about the new features from Microsoft Dynamics. As a Microsoft partner and Dynamics CRM reseller, we have been excited to hear about the CRM updates. Yesterday and today's sessions were informative and shed light on the myriad of changes that will make Dynamics software even better for customers.
Below are some of the highlights:
New capabilities are going to be available for the Microsoft Dynamics CRM Online version in the second quarter of 2014.
"Our approach is different. We believe our customers deserve a more transparent and straightforward approach to calculate the return on their investments," said Paco Contreras in a company update yesterday.
The updates will include:
Microsoft Dynamics Marketing
Microsoft Social Listening
Unified Service Desk
Microsoft Dynamics CRM is now an affordable, full-function sales and marketing automation tool with social listening features.
Social Listening will be offered at no additional charge for Online CRM users.
For more details about pricing please speak with one of our CRM consultants or visit the Dynamics Community page.
The Era of the Customer
Kirill Tatrinov, President of Microsoft Business Solutions Division gave a keynote address highlighting the purpose of all the updates. His major theme of his speech, and the conference as a whole, was how companies can adapt to "the era of the customer."
Bob Stutz, Corporate Vice President, Microsoft Dynamics CRM also spoke on this topic adding, "we created a CRM system people want to use, older CRM systems were systems of oppression."
Better Customer Service is Possible
Recently acquired by Microsoft, Parature's customer service features improve customer service costs and improve customer satisfaction.
Small (and Medium for that Matter) is Beautiful
We were excited to hear about the focus on small and medium sized businesses, which can often be overlooked in the realm of software updates.
"SMB represent 90% of businesses in the world and they deserve the same quality tools as #enterprise," said Erik Tiden of Microsoft Dynamics.
Mobile Access for Greater Profitability
Delta Airlines and New Belgium Brewing are two examples of companies working with mobile tools to energize and optimize their sales forces. Delta is in the process of offering Microsoft Dynamics linked mobile devices for more than 20,000 employees. They will be able to offer flyers in flight seat upgrades. New Belgium Brewing wants to foster fans not customers. See how Dynamics CRM will help them do this.

Technological Disruption and Its Promise
Robert Wollan from Accenture focused his session on how global adoption of disruptive technology is creating huge opportunities.
"Technology not only helps businesses become the disruptor but also protects you from being disrupted,"said Wollan.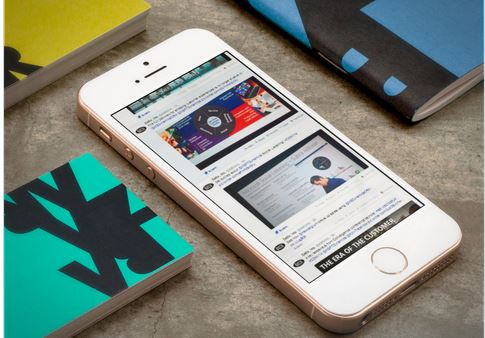 Stay posted for more exciting #CONV14 updates and be sure to follow us @DatixInc!