St. Louis

,

November 4, 2016

—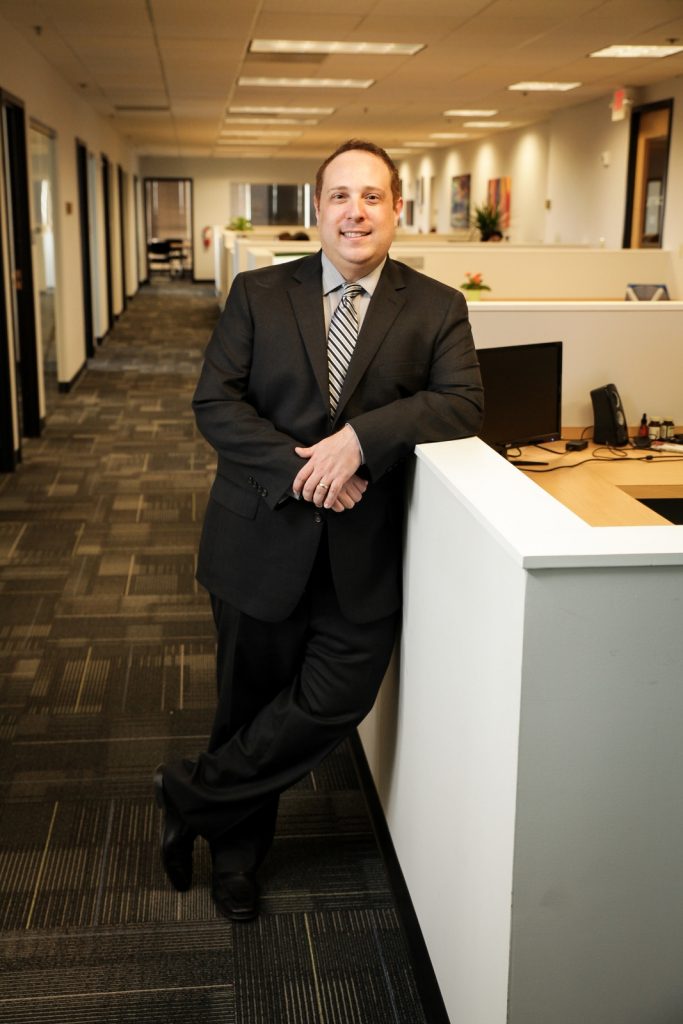 Datix, a premier ERP and CRM consulting firm and solutions provider based in
St. Louis, MO
, is proud to announce the elevation of longtime leader
Matt Schuval
to the position of CEO of the company. His new title of CEO at Datix comes after many years spent as President of the organization, and reflects both his dedication to the company and his prominence as a pioneer in the world of enterprise resource planning software.
Candice Evertowski, Chief Marketing and Business Development Officer at Datix, says that she's not surprised by the new title, given Schuval's experience with ERP and his groundbreaking work with Datix.
"Matt has been involved in the ERP industry for many years now, and his familiarity and incredible knowledge are proof positive of that," Evertowski said. "Throughout his time with the company, Matt has led Datix on an esteemed path to become a leader in the Epicor ERP community, and a trusted source of information for both our clients and other consultants the world over."
In particular, Schuval has focused on helping Datix's clients leverage powerful software to become fully interconnected enterprises. Schuval strongly believes that businesses become stronger and more capable of growth only once they have connected their enterprise software systems. It was this philosophy that helped spur Datix to create Unity, their landmark Epicor and CRM integration platform. Unity can help any customer running Epicor integrate their front office and back-end processes, creating a single source of information which they can leverage towards smarter, and faster, revenue growth. Schuval and the team at Datix have also recently extended Unity's functionality to include multi-tenant cloud-hosted Epicor instances.
As Schuval has helped the company become the only Epicor partner now offering integration for multi-tenant cloud hosted Epicor ERP, Datix has already partnered with a plethora of multi-tenant Epicor clients looking to integrate their ERP with CRM systems like Salesforce and Microsoft Dynamics. In fact, because Datix provides the only available solution, they are the preferred partner product for multi-tenant Epicor integrations.
As Schuval has navigated Datix through this period of growth and innovation, he has become a premier thought leader among Epicor and general ERP users. With his new title of CEO at the company, he is sure to continue Datix's mission to provide cutting edge technology solutions for their clients and hone his own expertise with enterprise software.
About Datix
Datix is a premier software services company based in St. Louis, MO, USA. During our 18 years in operation, we have worked with clients in a wide range of industries. Our unique approach in optimizing business processes through software can be applied to almost any industry, from manufacturing to product distribution. As authorized partners of Epicor, Salesforce, Microsoft Dynamics, Magento and Scribe, we specialize in Business Process Management and Enterprise Application solutions, including customizable integration options. Unity is Datix's pre-built integration solution for ERP and CRM enterprise software, available to connect your software seamlessly without any of the normal errors or bugs that can come with integration.
Datix also provides a wide range of ERP and CRM support services, business consulting and software development to our clients all over the globe. www.datixinc.com
Datix Media Contact: Candice Evertowski
Chief Marketing and Business Development Officer
Datix
314-962-3466 ext. 1004
cevertowski@datixinc.com
###