St. Louis

,

December 5, 2018

—
ST. LOUIS, Dec. 5, 2018 /PRNewswire/ — Datix, an enterprise software consulting firm based in St. Louis, has specialized in offering solutions and services for a range of midsize manufacturers and distributors for over 20 years. Recently, the company has gained growing interest from medical device manufacturers in need of comprehensive ERP solutions.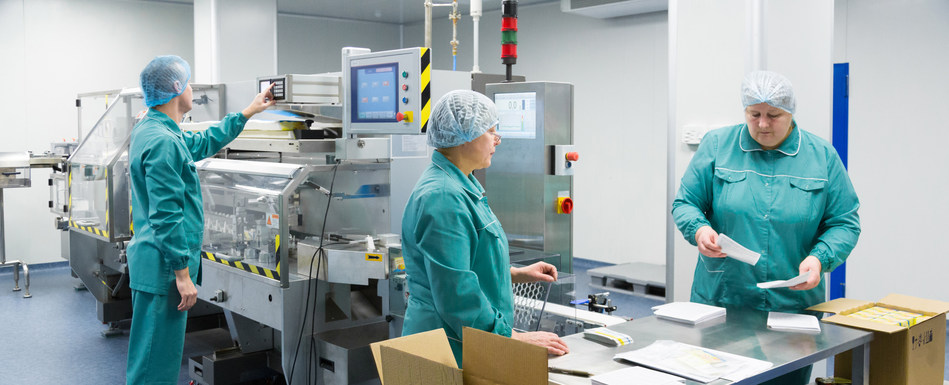 "Managing medical device manufacturing operations has become increasingly complicated due to the intricacy of the products and stringent regulations," states Datix CEO Matt Schuval. "These demands have driven more businesses from this industry to seek out ERP implementations and integrations."
As an Epicor® Platinum Partner, Datix can meet the specific needs of medical device manufacturers. For over 45 years, Epicor has been a leading ERP vendor for an array of manufacturing and distribution industries. Epicor's comprehensive ERP solution enables medical device manufacturers to control their supply chain and meet regulatory requirements.
Epicor's production management tools give manufacturers the capability to execute complex products. Users can drill-down into performance metrics and gain real-time visibility from the top floor to the shop floor. This level of functionality is a must for medical device manufacturers to earn a competitive edge.
Additionally, Epicor provides quality management features to automate the compliance process and track products from cradle to grave. Automation accelerates the supply chain while diminishing the possibility of human error, simplifying compliance and satisfying consumer demands. These sophisticated functions help users stay on top of strict government and industry mandates without hurting their bottom line.
Epicor ERP equips medical device manufacturers with advanced tools to organize intricate processes, but these businesses often need to go beyond an out-of-the-box implementation. "Businesses in this industry have a global reach, and as they expand, they have to stay on top of increasingly rigorous quality demands," according to Candice Evertowski, Datix's Chief Marketing and Business Development Officer. "To do this, they have to integrate their systems and configure their ERP solutions to make their infrastructure as robust and streamlined as possible."
Datix has distinguished itself as a premier Epicor value-added reseller because of its committed team of experts and innovative solutions. In one of its most recent success stories, Datix integrated the Epicor and Salesforce platforms of Euclid Systems Corporation, a manufacturer of contact lenses. This project streamlined order processing between the company's sites in U.S. and China.
Euclid's integration was facilitated by Unity, Datix's pre-built integration solution designed to connect Epicor ERP with a variety of CRM, eCommerce and marketing automation systems. "Unity is an ideal solution for medical device manufacturers," claims Schuval. "This industry has enough on its plate without managing multiple systems across global locations. Unity can be implemented quickly to immediately accelerate operations and support compliance by housing enterprise data in one platform."
Datix also prides itself on supplying configurations and services to maximize the value of enterprise software. Its certified team of consultants can customize Unity to meet the unique specifications of each client. Additionally, they handle updates and ongoing maintenance without extra cost, expanding the lifetime of software solutions and taking pressure off their clients' IT teams.
As Evertowski explains, Datix recognizes the need to constantly evolve their solutions: "We're serving more and more medical device manufacturers. To continue functioning as a single touchpoint for their enterprise software needs, we must stay abreast of new regulations and challenges and ensure our solutions can meet everchanging requirements. It's this dedication to continuous improvement that makes us a sought-after consultant for a wide range of industries."
About Datix
Datix has worked with clients in a wide range of industries throughout its 20-year tenure as a premier software consulting firm in St. Louis. Their unique approach to optimizing business processes through software can be applied to almost any industry, from manufacturing to product distribution. As authorized partners of Epicor, Salesforce, Microsoft Dynamics 365, Magento and Scribe, Datix specializes in Business Process Management and Enterprise Application solutions, including customizable integration options. Unity is Datix's pre-built integration solution for ERP, CRM and eCommerce enterprise software, available to connect software seamlessly without any of the typical errors or bugs that can come with implementation and integration.
Datix also provides a wide range of ERP and CRM support services, business consulting and software development to clients all over the globe. Contact Datix today to learn more about their enterprise software solutions.
Epicor and the Epicor logo are trademarks of Epicor Software Corporation, registered in the United States and other countries. Other trademarks referenced are the property of their respective owners. The product and service offerings depicted in this document are produced by Datix and/or Epicor Software Corporation.
Datix Media Contact: Candice Evertowski 
Chief Marketing and Business Development Officer 
314.962.3466 x 1004 
cevertowski@datixinc.com  
https://datixinc.com
SOURCE Datix
Related Links
###