ERP Selection Guide & Checklist
Streamline your ERP evaluation process.
Download our free "ERP Selection Guide and Checklist" to receive the tips, resources and tools to determine which vendor has the best capabilities for your business where it matters most.
This checklist will help guide your project team to answer the hard-hitting questions that ensure you have the smoothest ERP implementation possible. Some of these considerations include:
Map out unique business needs and processes
Understand ways to reduce risk during your project
Use best practices during implementation and after go-live date
Increase transparency and communication
Consider integration plan current systems
Gain project management practices for your team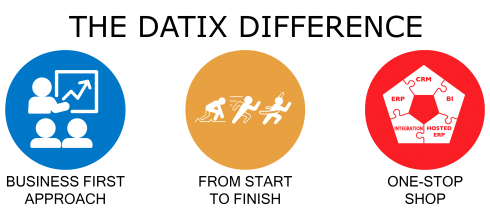 As a software solutions leader, Datix has 25 years of experience supporting manufacturers and distributors. We focus on the unique needs of each of our clients to offer them a comprehensive strategy for their business.